The life of Sir John Logan Campbell
Sir John Logan Campbell is the founder of Cornwall Park and one of the early European settlers of Aotearoa New Zealand. He arrived in Tāmaki Makaurau Auckland at the age of 23.
Sir John originally came to Aotearoa New Zealand with the intention of returning to Scotland in the future. He led a prominent civic life in Tāmaki Makaurau Auckland, taking on many roles in his adopted home, but only settled permanently there with his family in his 60s. Before this, he spent many years travelling the world.
Sir John is an early example of Aotearoa New Zealand's migrant history; a history rich with tales of travel that influenced his worldview and vision for Tāmaki Makaurau Auckland.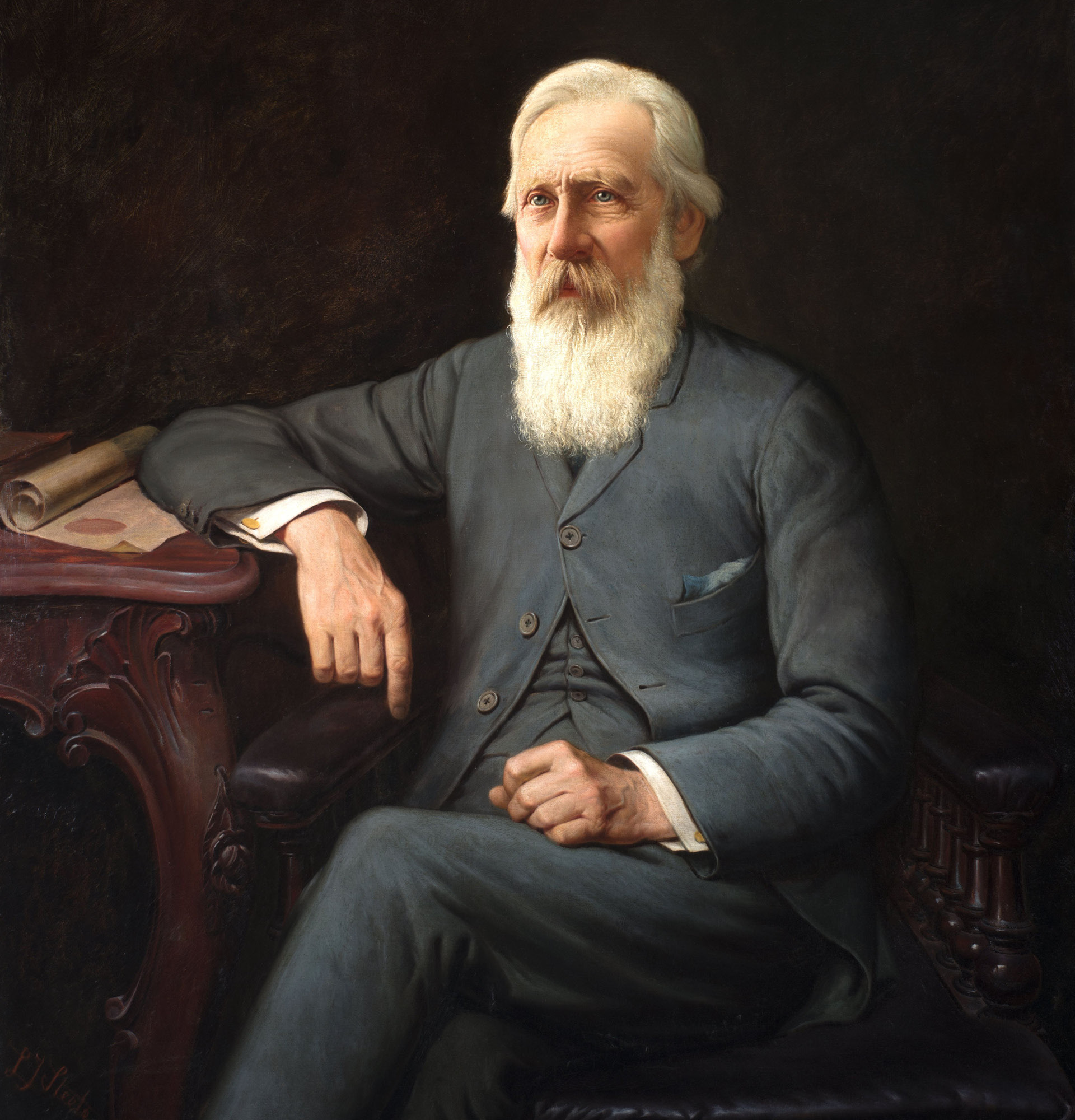 Early Life in Scotland
Sir John was born in Edinburgh, Scotland, on 3 November 1817, the only son of John Campbell and Catherine Logan of Ayrshire. His grandfather, Sir James Campbell, was the fourth baronet of Aberuchill and Kilbryde. His father John had to make his own way in the world owing to the fact that he was one of the younger sons, and so studied medicine at the University of Edinburgh. Like his father, Sir John studied medicine at the University of Edinburgh. Upon graduating, he travelled to Australia on 3 July 1839, as a surgeon on the emigrant ship 'Palmyra'.
He was backed by £1000 from his father, which he planned to capitalise on by building a better life as a sheep farmer. He didn't take to Australia, however, so decided to try his luck in Aotearoa New Zealand the following year in 1840.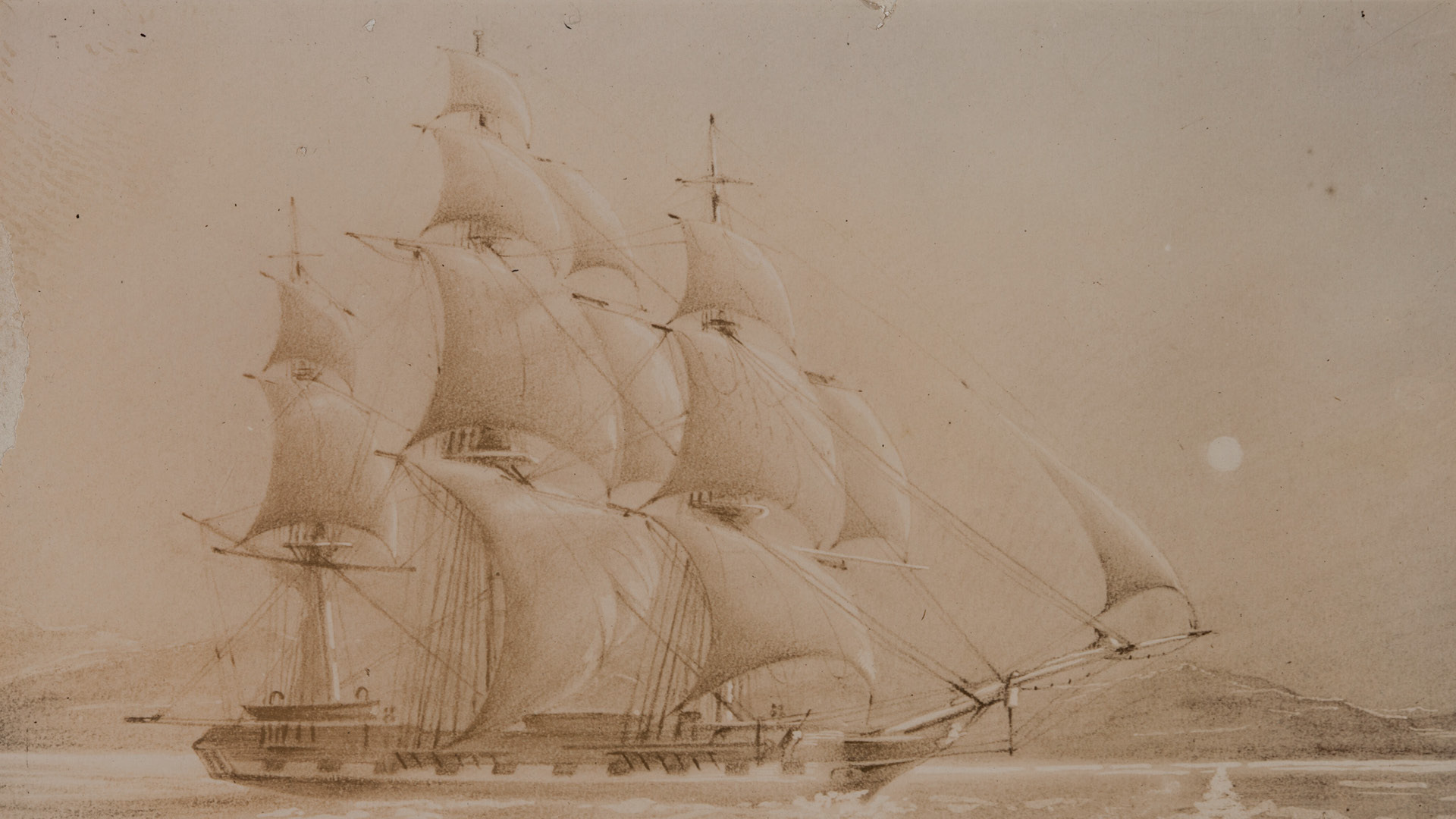 Early Years in New Zealand
One month after arriving in Aotearoa New Zealand Sir John joined forces with William Brown, a Scottish lawyer he befriended in Australia. Together they lived with Ngāti Tamaterā iwi in Waiomu, Coromandel. During his time with the iwi, Sir John developed a deep respect for Māori society.
After three months the pair moved to Motukorea/Browns Island, (above), which they purchased from Ngāti Tamaterā. They lived here for another four months before settling in Tāmaki Makaurau Auckland to launch their company, Brown & Campbell Co.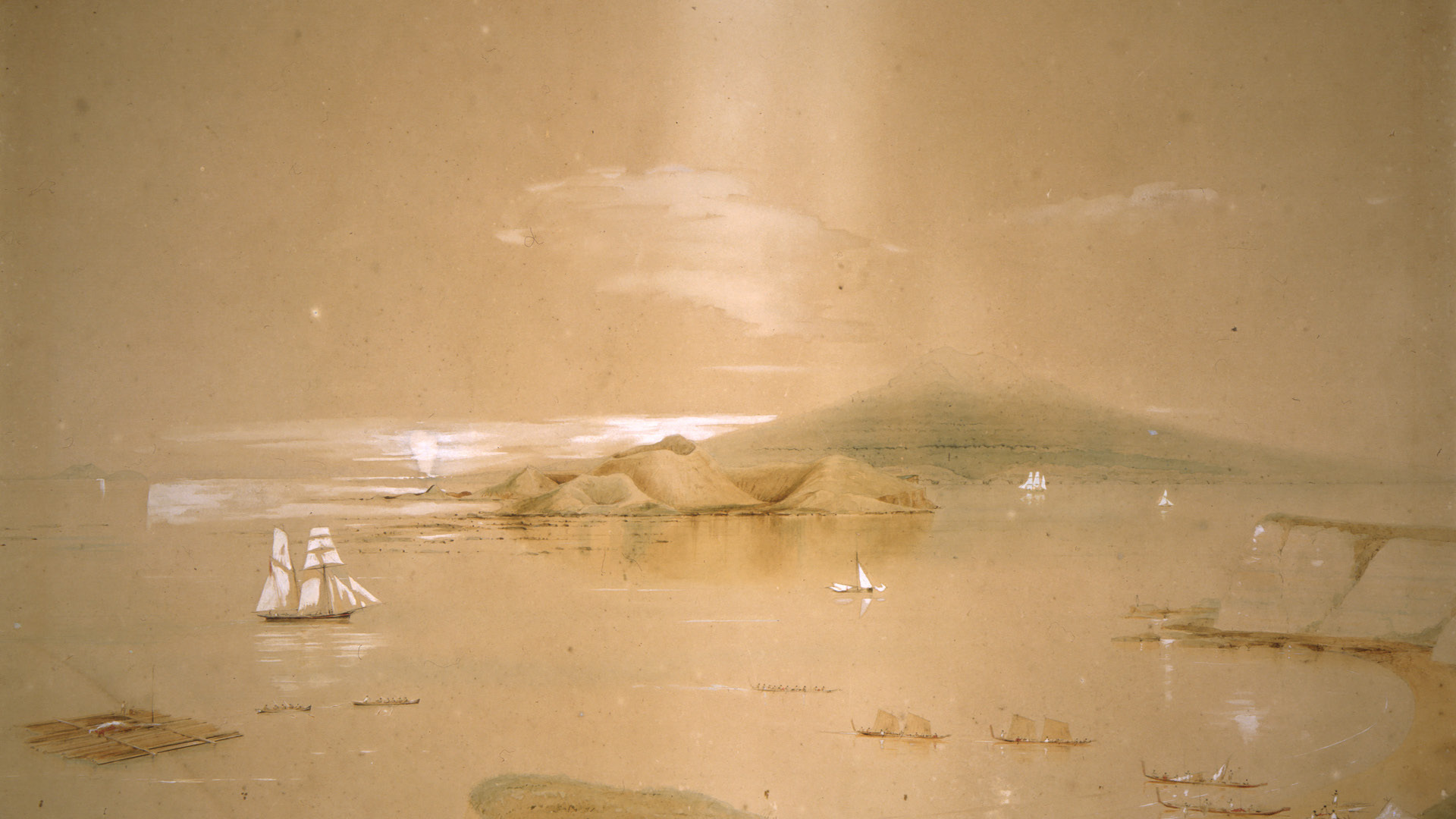 Business Ventures
The main operations of Brown & Campbell Co. were importing, agency work, and auctioneering. In 1842 Brown returned to England to secure important business contacts to begin exporting goods. The first direct export cargo from Tāmaki Makaurau Auckland to Britain departed on 20 December 1844. Onboard the boat were items including kauri timber, manganese, copper ore, sarsaparilla, Fuller's earth, flax, wool and five cases of plants, one of which was destined for Kew Gardens in London.
Over time Sir John's business interests extended beyond Brown & Campbell Co. By the end of his career, he estimated that he had served as trustee, chairman or director of more than 40 public & private organisations in Tāmaki Makaurau Auckland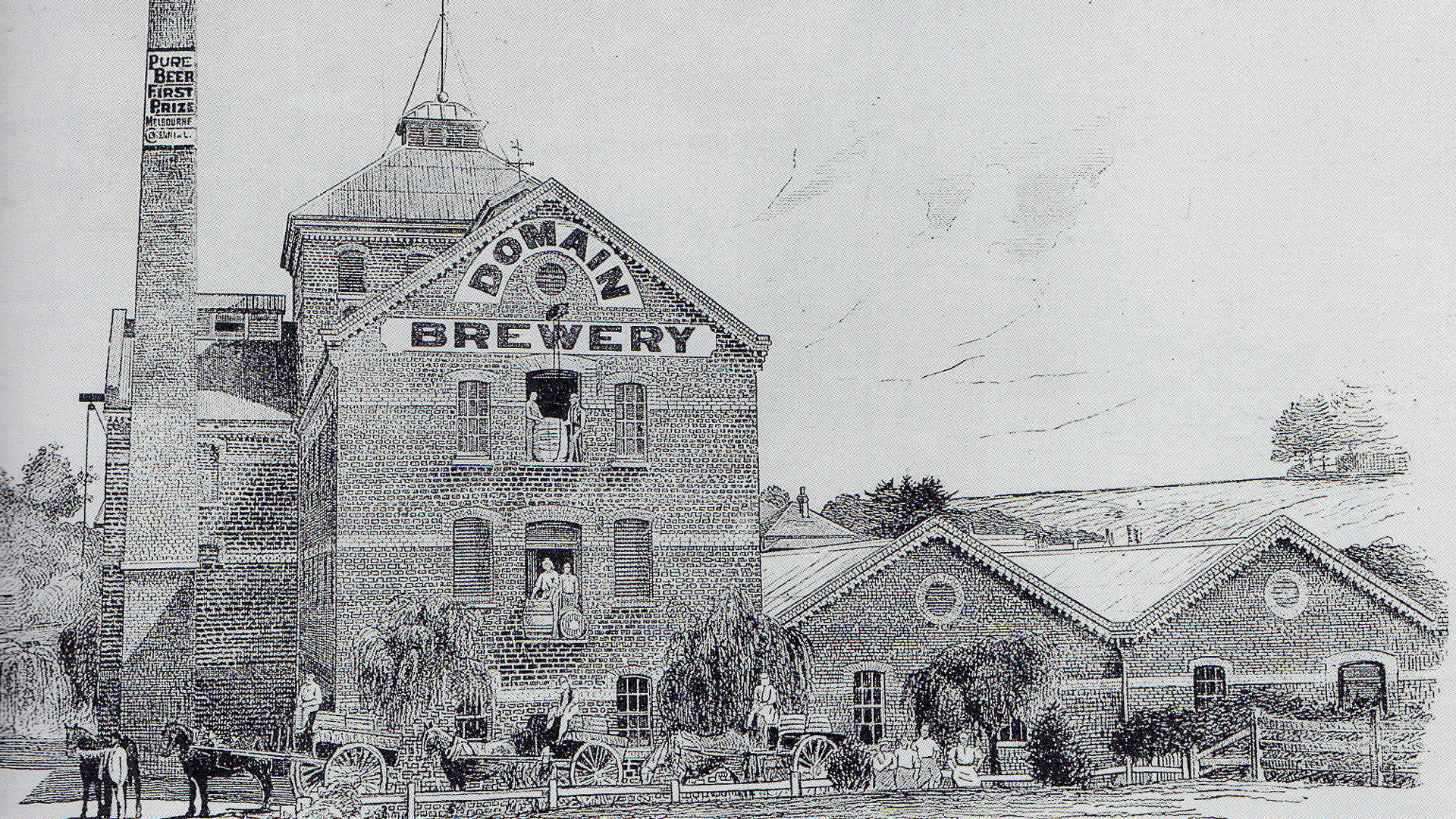 Campbell's Travels
As an early pioneer, Sir John spent days walking through fern gullies and old-growth forests in Aotearoa New Zealand. During one trip he walked for 18 hours non-stop along the west coast of the North Island! On another adventure, he walked 65km from Paihia to Hokianga Harbour.
Sir John also spent 15 years touring the European continent with his family during what he calls his "season of enjoyment". He spent most of his time in Switzerland, France and Italy.
Throughout his travels, Sir John developed a keen admiration for classical European art. You can see influences of this in his former Parnell home Kilbryde, which has since been demolished. Here he commissioned panelled paintings of the Swiss Alps, inspired by his long walks through the region as a young bachelor (above).
Sir John also travelled to Egypt and India, inspired by stories of wonder and grandeur popularised in 19th-century travel novels. His travels through Egypt came to influence his decision to commission the building of the obelisk at the tihi (summit) of Maungakiekie One Tree Hill.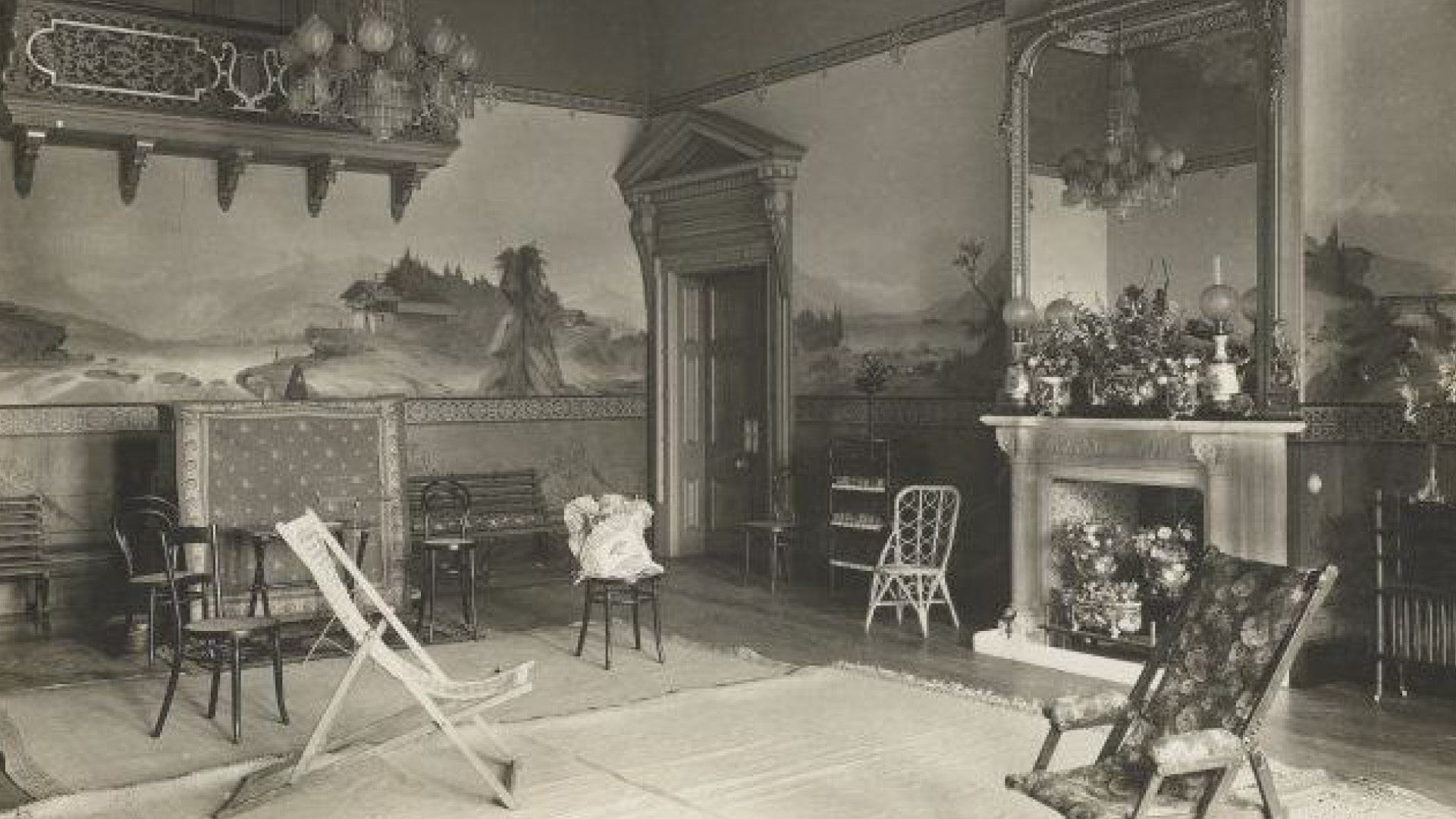 Family Life
Sir John met his wife Emma Cracroft Wilson on a voyage to Europe in 1856. They were married in Meerut, India, where she grew up, then returned to Europe where they had two daughters, Ida and Winifred, and twins Cicely and John Logan (Logie), who both died in infancy.
The family returned to Aotearoa New Zealand in 1881 following a series of unfortunate business decisions by the acting managers of Brown & Campbell Co, staying in Tāmaki Makaurau Auckland until Sir John deemed Ida and Winifred old enough to embark on higher education in Europe.
This was despite much protest from his daughters and wife Emma as they did not wish to be parted. However, Sir John felt strongly that such an education would provide his daughters with greater opportunities. This resulted in a five-year separation from the family for Sir John.
During this time Sir John built a family home in Parnell, Tāmaki Makaurau Auckland. He christened it Kilbryde after his family estate in Scotland. Pictured above are Sir John and Lady Emma outside the home.
Tragically, before the family reunited Ida fell ill with a deadly kidney infection. Sir John rushed to London, desperate to see Ida alive one last time. However, she died before he arrived.
Her death changed his outlook on life and his lust for Europe. At the age of 63, he decided that the preceding journey would be his last trip to Europe.
After Lady Emma and Winifred returned to Aotearoa New Zealand, Sir John threw himself into the design and preservation of Cornwall Park. He began drawing up the documents which would ensure Cornwall Park's protection for use by the public, now and forever.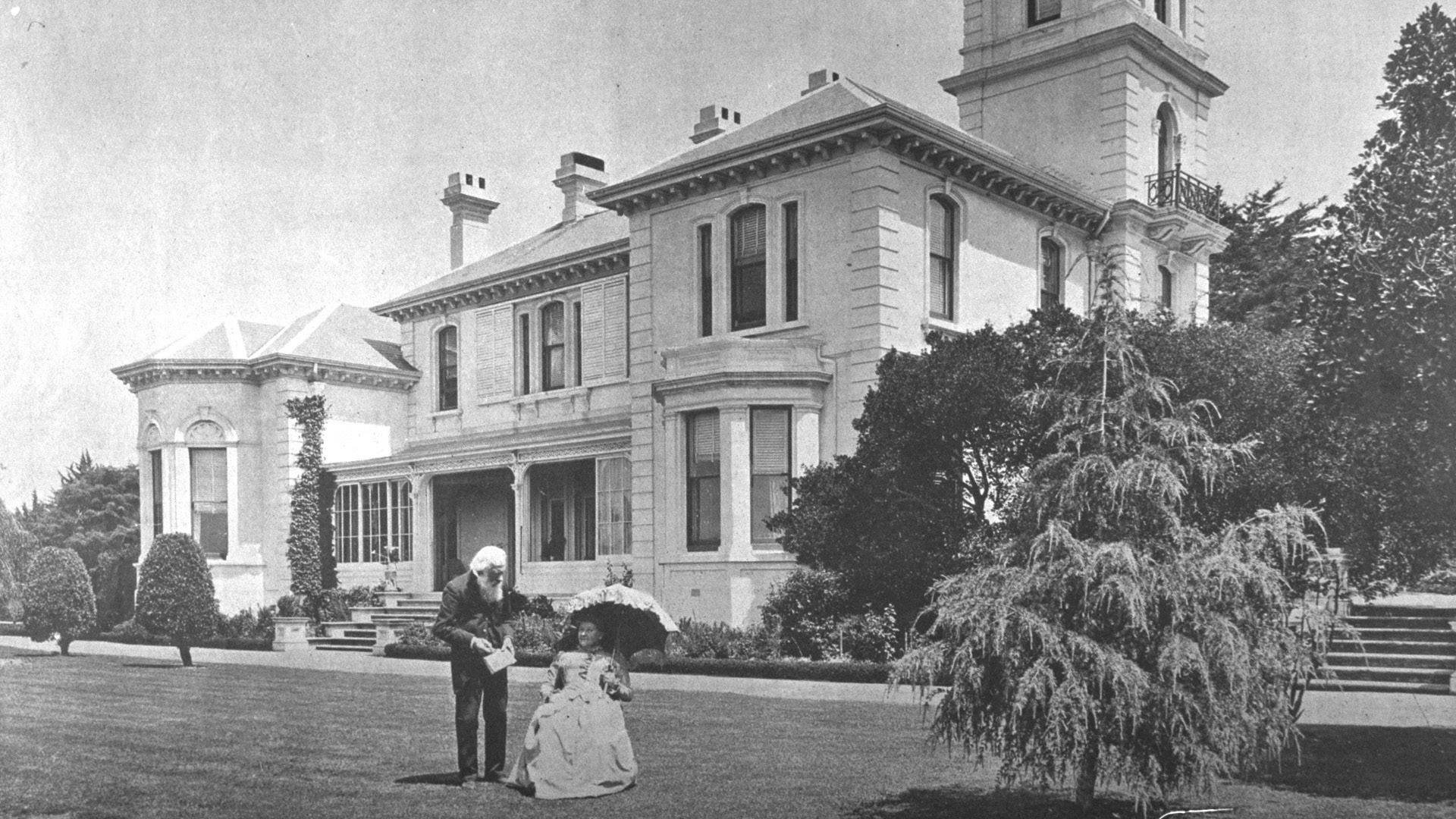 Later Years
At the age of 80, Sir John began withdrawing from business and public affairs, but his image as a respected public figure remained.
Sir John was knighted on 26 June 1902. Soon after the grateful people of Tāmaki Makaurau Auckland donated public subscriptions for a bronze statue of Sir John in his mayoral robes. At its unveiling on 24 May 1906, though he was virtually blind, he delivered a highly emotional address in front of 300 invited guests. You can view the statue today at the park's Campbell Crescent entrance.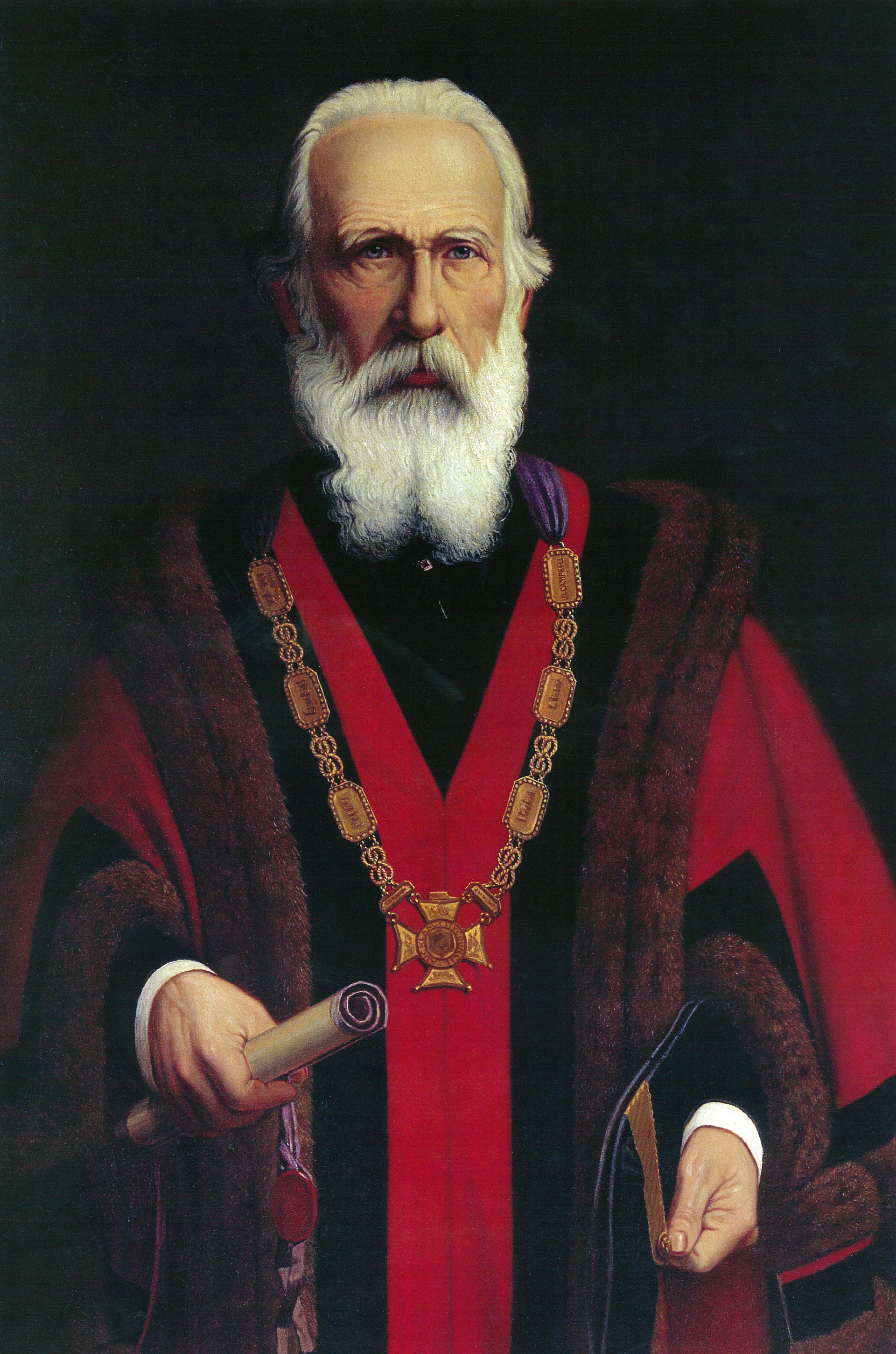 His Death
Sir John passed away on 22 June 1912 at the age of 94 after a brief illness. His body was transported from his Parnell home, Kilbryde, to his burial place on the summit of Maungakiekie One Tree Hill, followed by a large funeral cortège.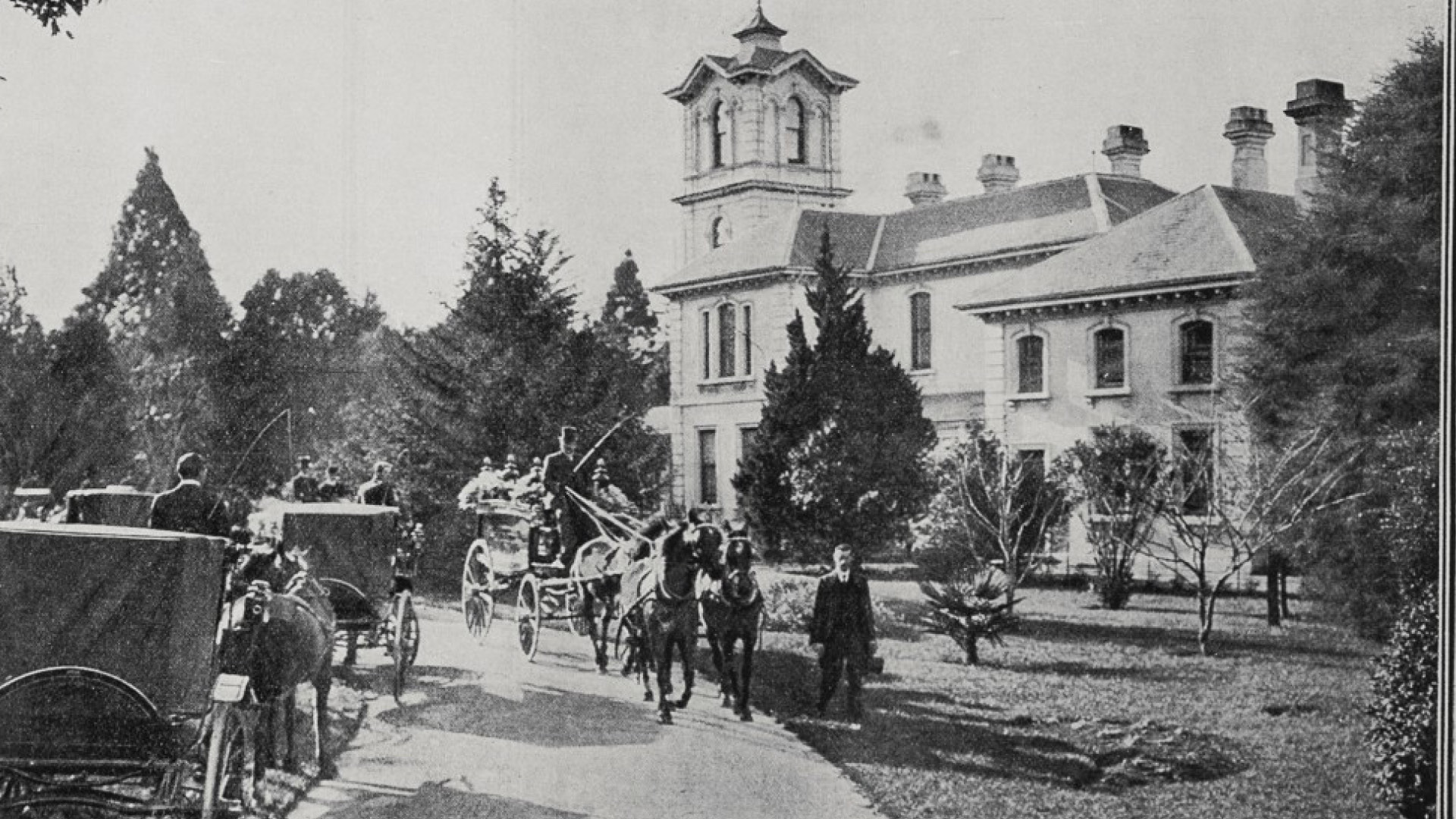 His Legacy
During Sir John's lifetime, he gifted large amounts of money to various causes and charities which benefited the people of Tāmaki Makaurau Auckland. Notable contributions were the funding of the first art school in Aotearoa New Zealand, which later became the Elam School of Fine Arts. He also gave large contributions to the Campbell Free Kindergarten, Campbell Creche, Order of the Good Shepherd Orphanage, and St Mary's Home for unmarried mothers.
Sir John made sure Cornwall Park would remain open for the public to enjoy long after his death. He set up a charitable trust to manage the park, making sure there were enough sources of revenue to keep it going, and employed caretakers and farmers to maintain the land.
Winifred was the only one of Sir John's children left to receive an inheritance. She was amply cared for and provisions were made in the case that she had children for the estate to pass to their hands. However, Winifred never had children. Upon her death in 1952, the residuary estate passed into the hands of the Cornwall Park Trust to distribute year-on-year to charitable organisations in keeping with Sir John's wishes.
A separate medical trust known as Sir John Logan Campbell Medical Trust was set up to provide grants for medical research and innovation and reflects Sir John Logan Campbell's interest in public health in Aotearoa New Zealand.