our history
our park's rich heritage dates back
more than 67,000 years
Cornwall Park's story began with the eruption of one of Auckland's largest volcanoes, Maungakiekie, more than 67,000 years ago.
The eruption formed the cone hill shape (known as a scoria cone) that Cornwall Park and Maungakiekie/One Tree Hill sit on and around today.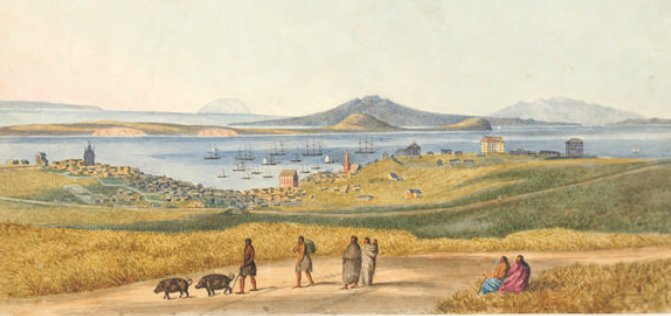 From the late 1600s Maungakiekie was turned into a major pā by Ngāti Awa, followed by the Waiohua people in the 1700s. The Waiohua planted extensive gardens which may have fed up to 5000 people.
In the famous Battle of Parau in the mid-1700s, the Waiohua people lost Maungakiekie to Ngāti Whātua and Maungakiekie became the main pā of Kiwi Tamaki, the paramount chief of the region at the time.
In the late 18th century, Māori vacated the pā as it was no longer a strategic stronghold, and in 1845 Ngāti Whātua sold the land to merchant Thomas Henry, with the Crown keeping 115 acres of the hill itself — now One Tree Hill Domain.
Sir John Logan Campbell and his business partner William Brown bought Henry's land in 1853, which ultimately became Cornwall Park, gifted to all New Zealanders, in 1901.

Today Cornwall Park is visited by a million people every year and is one of the most cherished parts of Auckland.

Explore our history further below.