Cornwall Park timeline
Maungakiekie has seen many changes since it first erupted 67,000 years ago. Today, Maungakiekie is split into two separate parks: Maungakiekie One Tree Hill Domain is jointly governed by Ngā Mana Whenua o Tāmaki Makaurau and Auckland Council as the Tūpuna Maunga Authority, while Cornwall Park is managed by the Cornwall Park Trust Board. This timeline focuses on the history and development of Cornwall Park.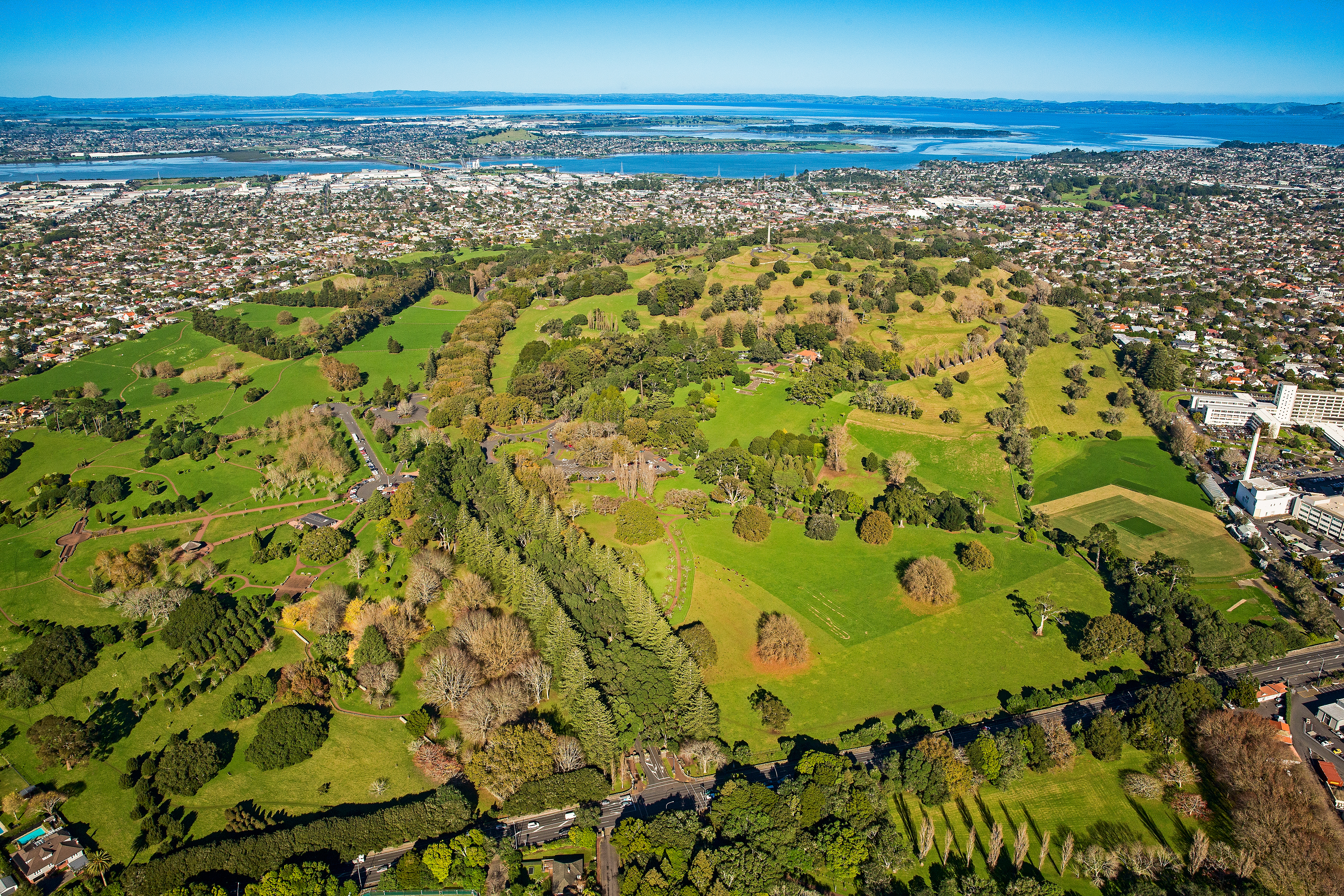 67,000 years ago
Maungakiekie is formed in a volcanic eruption, creating the iconic scoria cone we see today. Walking around the park you will see scoria and basalt rock formed during this eruption.
1350-1800
Māori arrive in Tāmaki Makaurau Auckland in 1350, after which Maungakiekie became a central pā.
3 November 1817
On November 3rd, Sir John Logan Campbell is born in Edinburgh, Scotland.
20 July 1839
On July 20th, at age 23 Sir John graduates from the University of Edinburgh as a Medical Doctor and leaves Greenock, Scotland as a ship surgeon on a voyage to Australia, in the hopes of becoming a sheep farmer.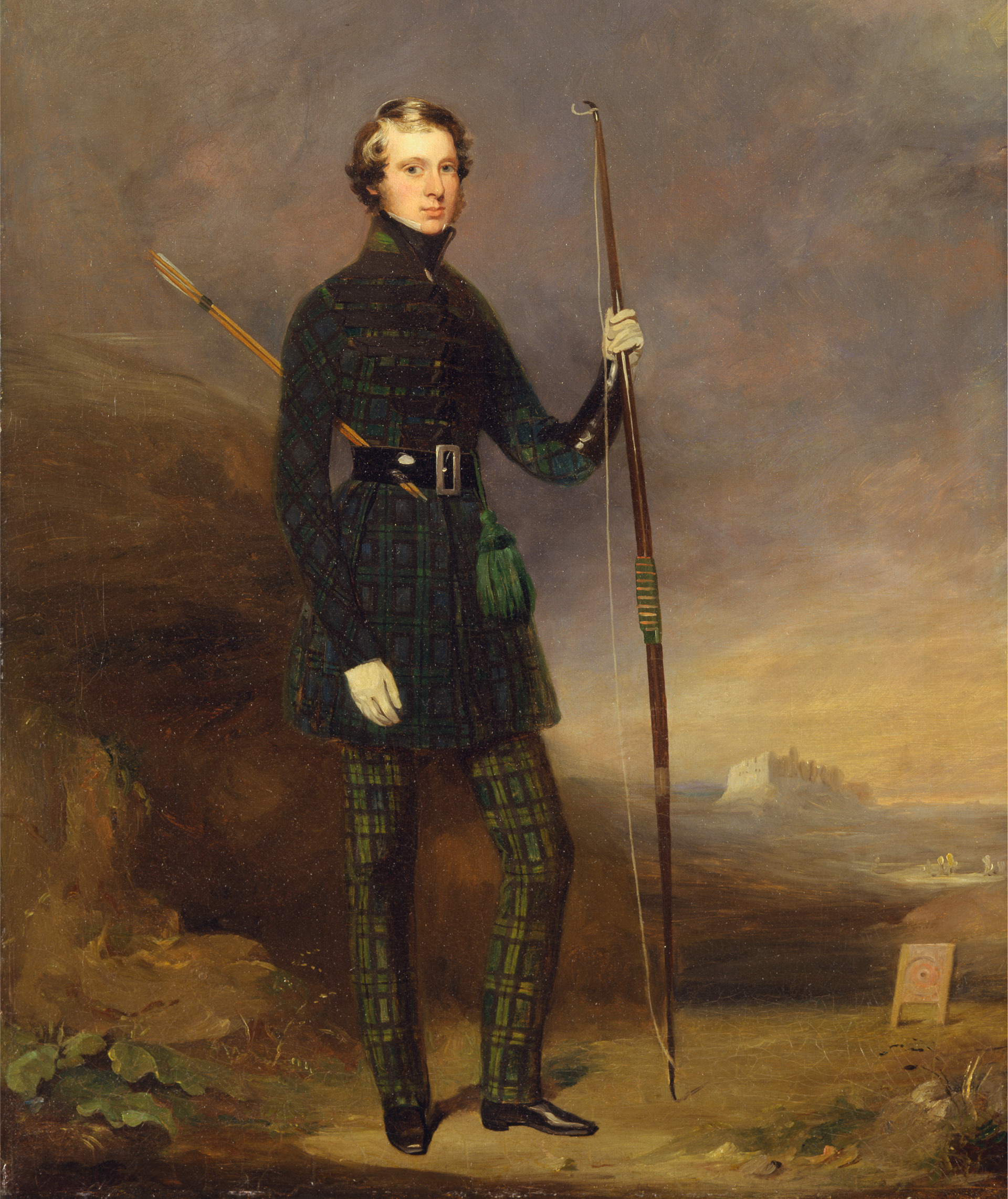 1839

In October, Sir John arrives in Adelaide, where he meets his future business partner William Brown. He spends the next four months travelling around Australia before deciding to try his luck making a living in Aotearoa New Zealand.
1840
Sir John lands in Wellington before sailing to Waiomu, where he and William Brown live with local Māori for three months. He visited Waiheke Island via waka with Māori from Waiomu before moving to Motukorea/Browns Island with William Brown.
1841
Sir John and William Brown arrive in Tāmaki Makaurau Auckland to set up their trading business Brown & Campbell Co. from a little canvas tent on the shores of the Waitematā. Not long after this Sir John sources timber from Northland to build Acacia Cottage on what is now Shortland Street.
1844
Irish settler Thomas Henry purchases 400 hectares of Maungakiekie land from Māori and renames this Mt Prospect Estate.
1847
The Crown confiscates part of Maungakiekie from Thomas Henry, which is then quarried for basalt and scoria rock.
1853
Sir John and William Brown purchase Mt Prospect Estate, rename it One Tree Hill Estate and lease it out to farmers.
1870-1880
Sir John establishes the Olive Grove after an unsuccessful attempt to cultivate a winery (11,000 grape vines were initially planted). After removing the vines, 5,000 olive trees were planted, some of which are still growing in the park today.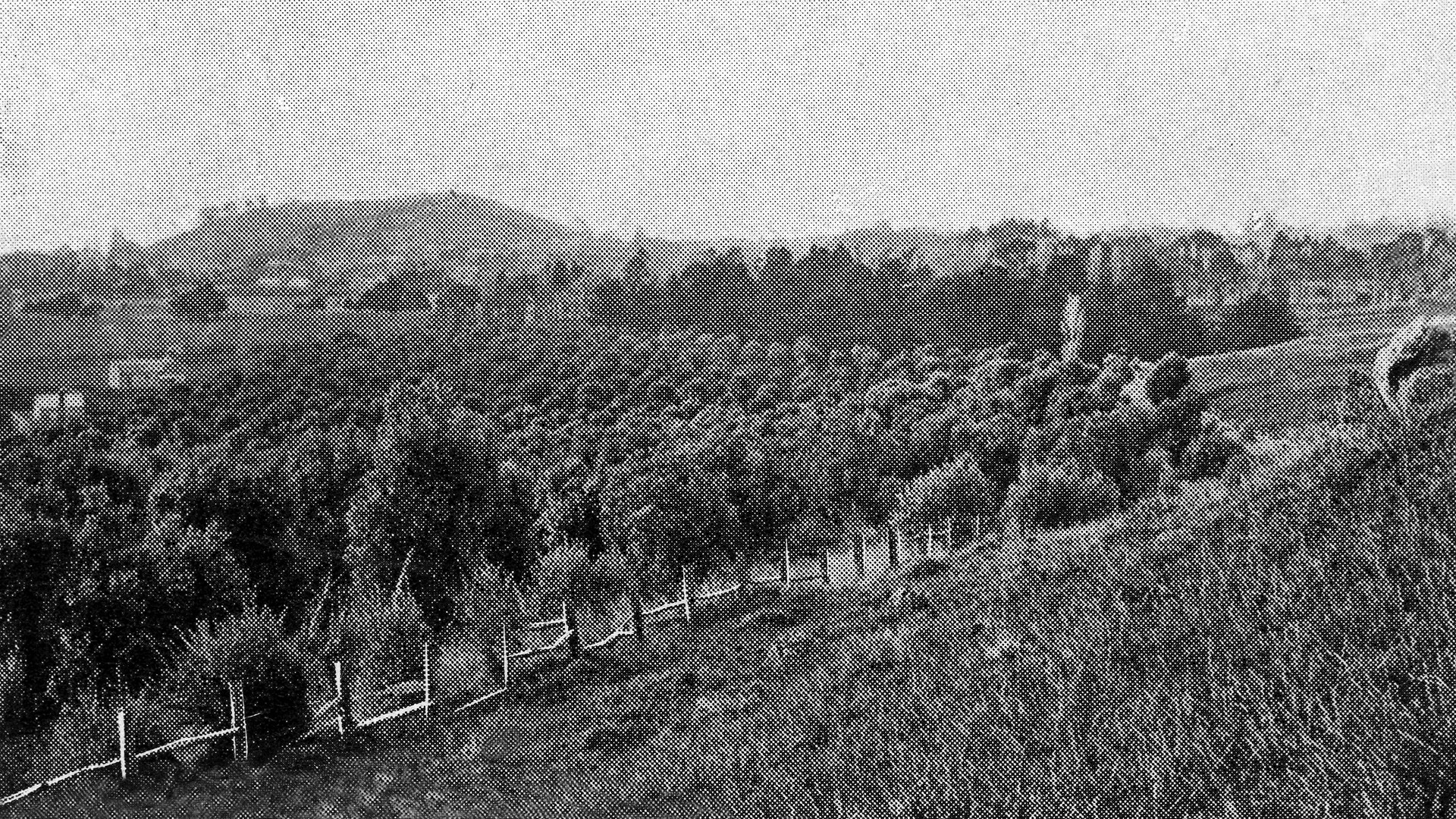 1871

The Crown-owned land at the summit of Maungakiekie One Tree Hill is declared a public reserve. Quarrying is still taking place on the volcanic cone.
1875
Sir John plants a young tōtara in the middle of a grove on top of the maunga with five Monterey pine trees around it to act as a windbreak. Unfortunately, it did not survive the harsh conditions. Only one pine remained as the iconic "One Tree" until 2000.
1880
On October 8th, Sir John's daughter, Ida, dies of Brights Disease in London. He leaves Tāmaki Makaurau Auckland on August 25th for London but sadly arrives five days after her death on October 13th. Ida's death shifts Sir John's priorities, causing him to invest all his time and energy into the creation of Cornwall Park. Sir John had four children, tragically only Winifred survived until old age.
1881
Sir John decides he is going to give his One Tree Hill Estate to Tāmaki Makaurau Auckland, later gifting it to the whole of Aotearoa New Zealand.
1901
The One Tree Hill Estate is renamed Cornwall Park after the Duke and Duchess of Cornwall and York in honour of their visit to Aotearoa New Zealand in 1901. It was officially gifted to the people of Aotearoa New Zealand in 1901, but it will take two more years before the park is open to the public.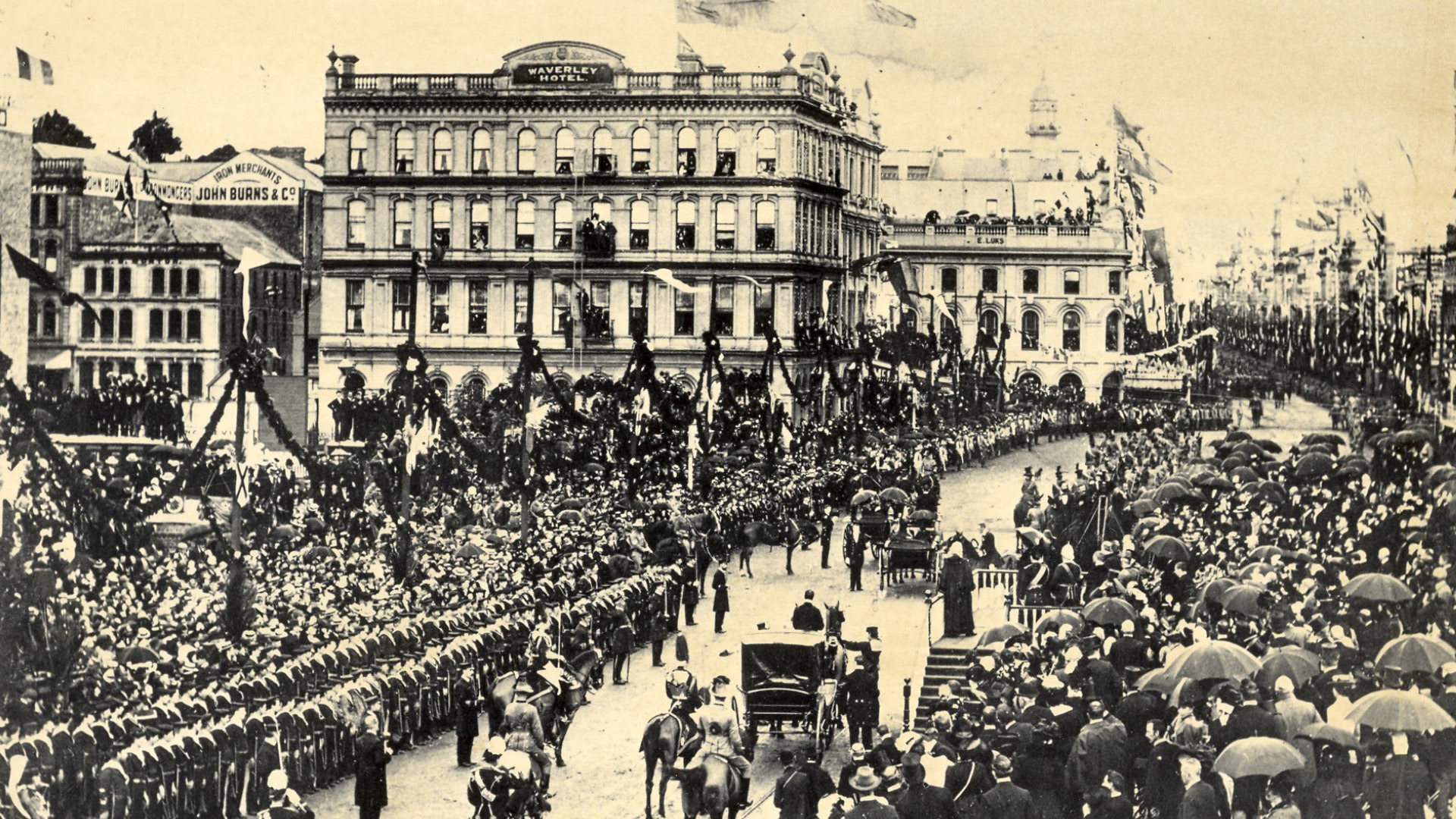 On August 24th, the Cornwall Park Trust Board hold its first meeting to commence management of the park in fulfilment of Sir John's vision.

American landscape architect Austin Strong works closely with Sir John to create a park plan and landscape design to be enjoyed by all New Zealanders. The design of the sweeping tree-lined drives leading through the park was planned from the very beginning, providing access and amenities whilst highlighting the natural beauty of the slopes of Maungakiekie.

1901-1909
The Auckland Golf Club, of which Sir John was president, is allowed to lease a portion of Cornwall Park temporarily.
1902
Sir John is knighted by the King of England.
1903
On August 26th, Huia Lodge and Cornwall Park are open to the public. Huia Lodge is built in the Queen Anne Revival style to house the park caretaker and serve as a stop-off point for visitors making their way to the tihi (summit) of Maungakiekie. The front room was designed as a tea parlour for visitors, with refreshments served on sunny days.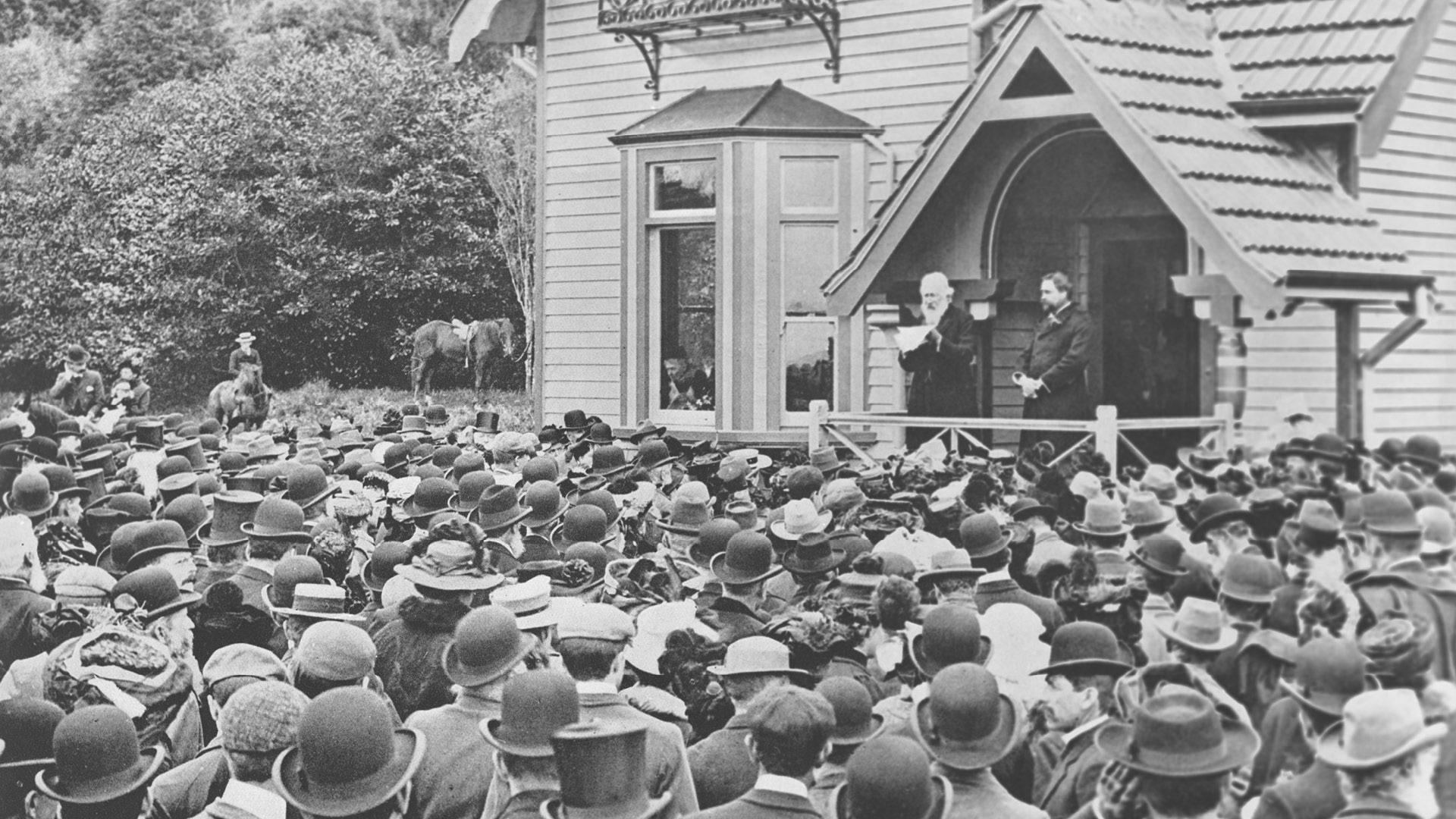 1906

On May 24th, the people of Tāmaki Maukaurau Auckland pay by public subscription for a statue and water fountain of Sir John Logan Campbell to be placed in the middle of Campbell Crescent.
1907
The summit road is opened to traffic and Sir John gifts an additional 41.6 hectares of adjacent land to the park.
1908
A further 57.6 hectares are added to the parkland and the kiosk (now the Cornwall Park Bistro) is constructed.
1909-1943
The Maungakiekie Golf Club moves in and leases Cornwall Park land until 1943.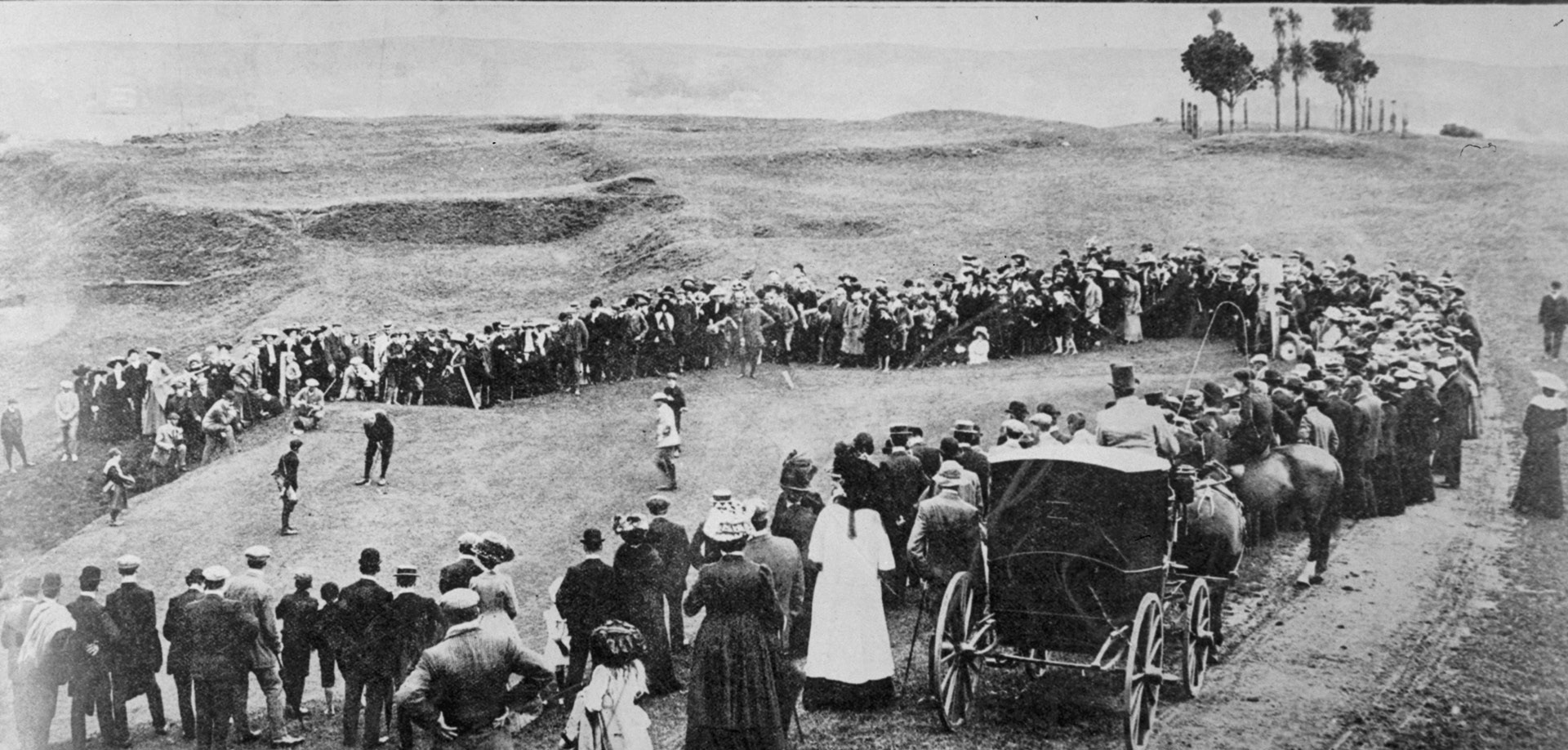 1912

On June 22nd, Sir John passes away aged 94. A small section of land is transferred to the park trustees atop Maungakiekie for his burial site. Sir John's funeral contained the largest funeral procession in Tāmaki Makaurau Auckland's history.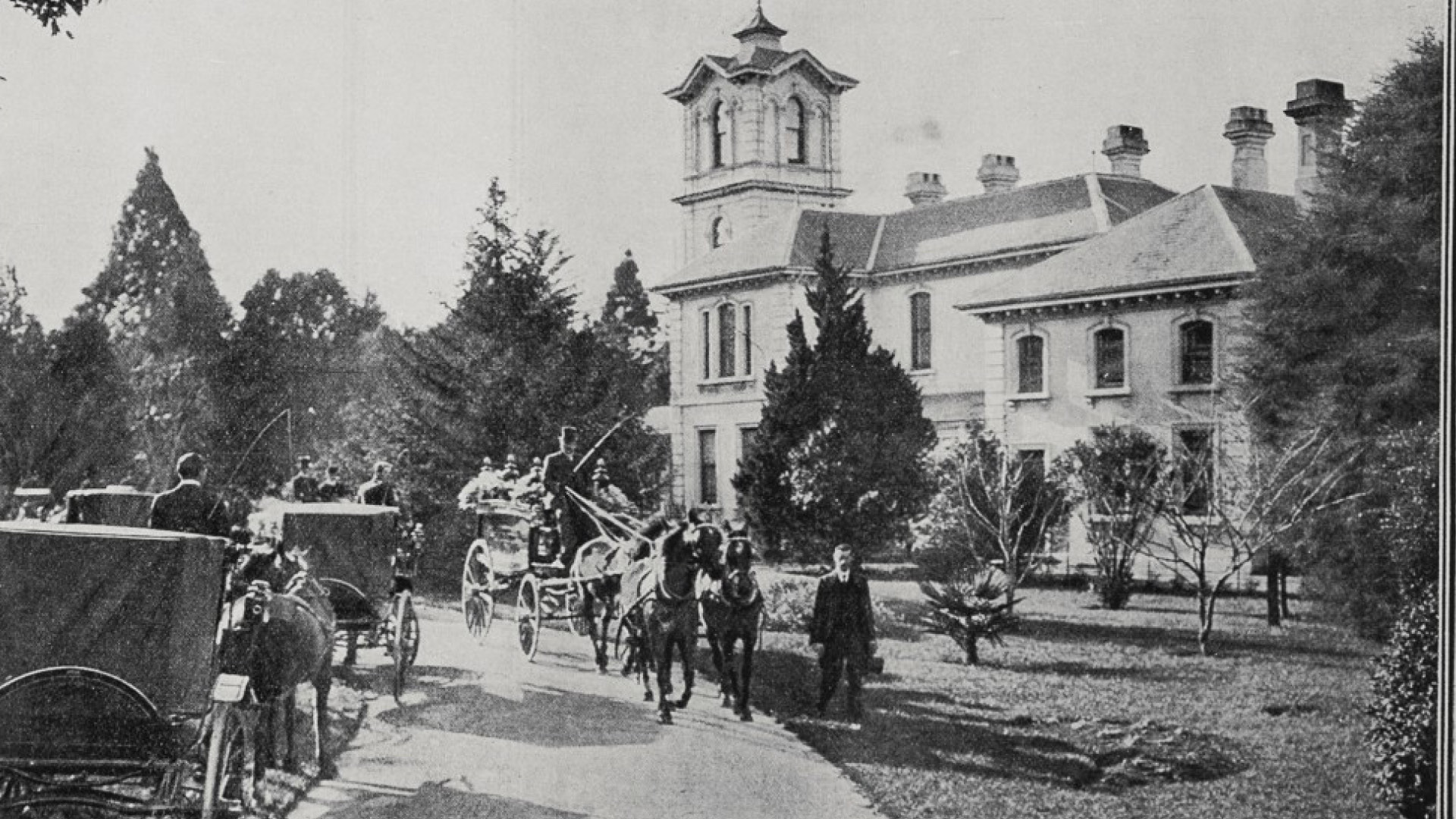 1921

Acacia Cottage is moved from Shortland St. to Cornwall Park and restored as a heritage building.
1926
The Cornwall Park Trust Board employs Farm Managers to form the Cornwall Park farm on areas previously leased to independent farmers.
1940
Sir John bequeaths the obelisk at the Maungakiekie summit in honour of the Māori people. It is completed in 1940, but due to World War II, it was decided that the opening ceremony would be postponed according to Tikanga Māori which states it is inappropriate to unveil a monument during a time of bloodshed. The ceremony eventually took place on April 24th 1948 and was unveiled by the Māori King, Koroki.
1942-1944
The US Army 39th General Hospital is built within the park for American soldiers.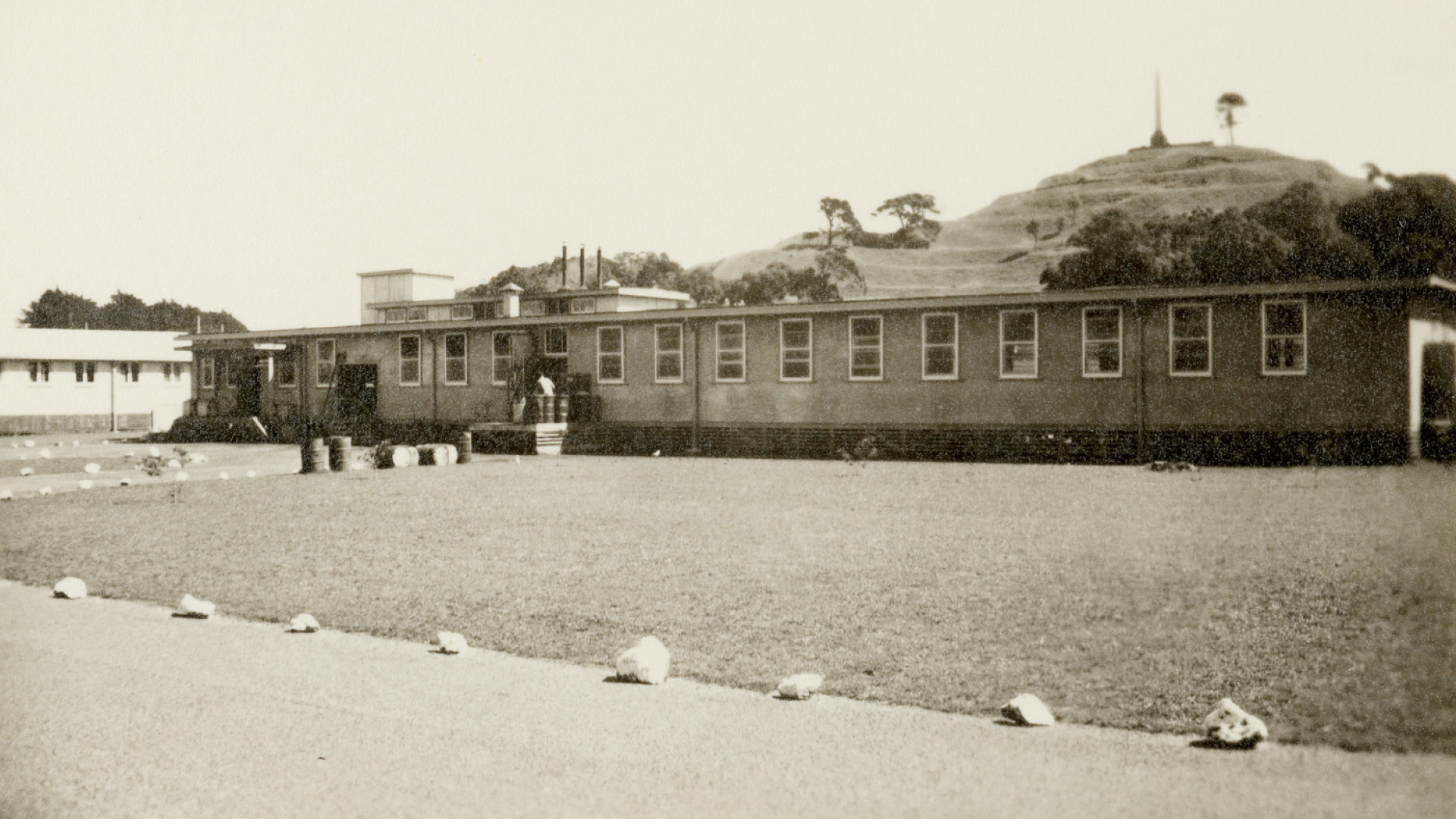 1945-1975
After the U.S. military leaves the site, the Auckland Hospital Board requests urgent access to these facilities to help cope with the post-war baby boom. The hospital remained in Cornwall Park serving as the National Women's Hospital until 1964 and Cornwall Hospital geriatric unit until 1974.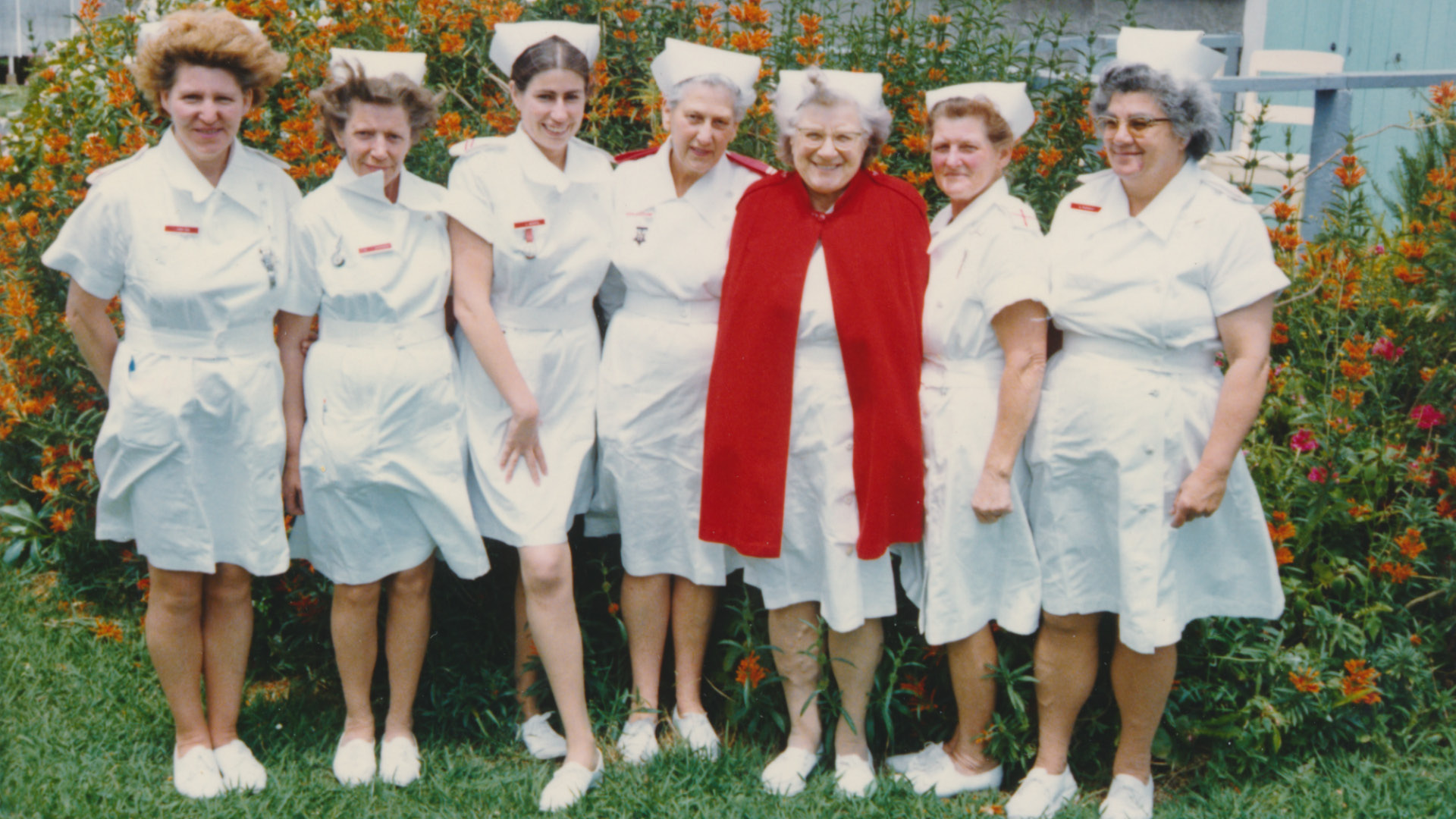 1956

The Memorial Steps are constructed as a memorial to Sir John. They are designed by prominent civic architectural firm Gummer and Ford.
1986-1988
After the hospital was demolished, the land was returned to Cornwall Park and restored and developed for use by the public. Trees are planted, and the Band Rotunda is built.
1990
Simmental cattle are introduced into the park.
1994
Huia Lodge is recognised as a heritage building and following restoration, it is transformed into the Cornwall Park Information Centre.
2000
On October 26th, the lone pine on Maungakiekie One Tree Hill is removed after being attacked several times over the century, as it became a health and safety risk to allow it to remain.
2001
The Maungakiekie Education Centre opens as a place to host exhibitions and workshops. Its name was later changed to the Lindo Ferguson Education Centre in honour of his achievements as chairman of the Cornwall Park Trust Board.
2003
The park celebrates its centenary.
2016
On June 11th, a dawn ceremony conducted by the Tūpuna Maunga Authority takes place on the summit of Maungakiekie, where a grove of three tōtara and six pōhutukawa saplings are planted, grown from parent trees living on Maungakiekie. A shelterbelt of native shrubs is planted around the trees to protect them from the exposed summit conditions. In the next few decades, arborists will undergo a process of selection that will see the strongest of these trees standing tall to become the hill's next "One Tree".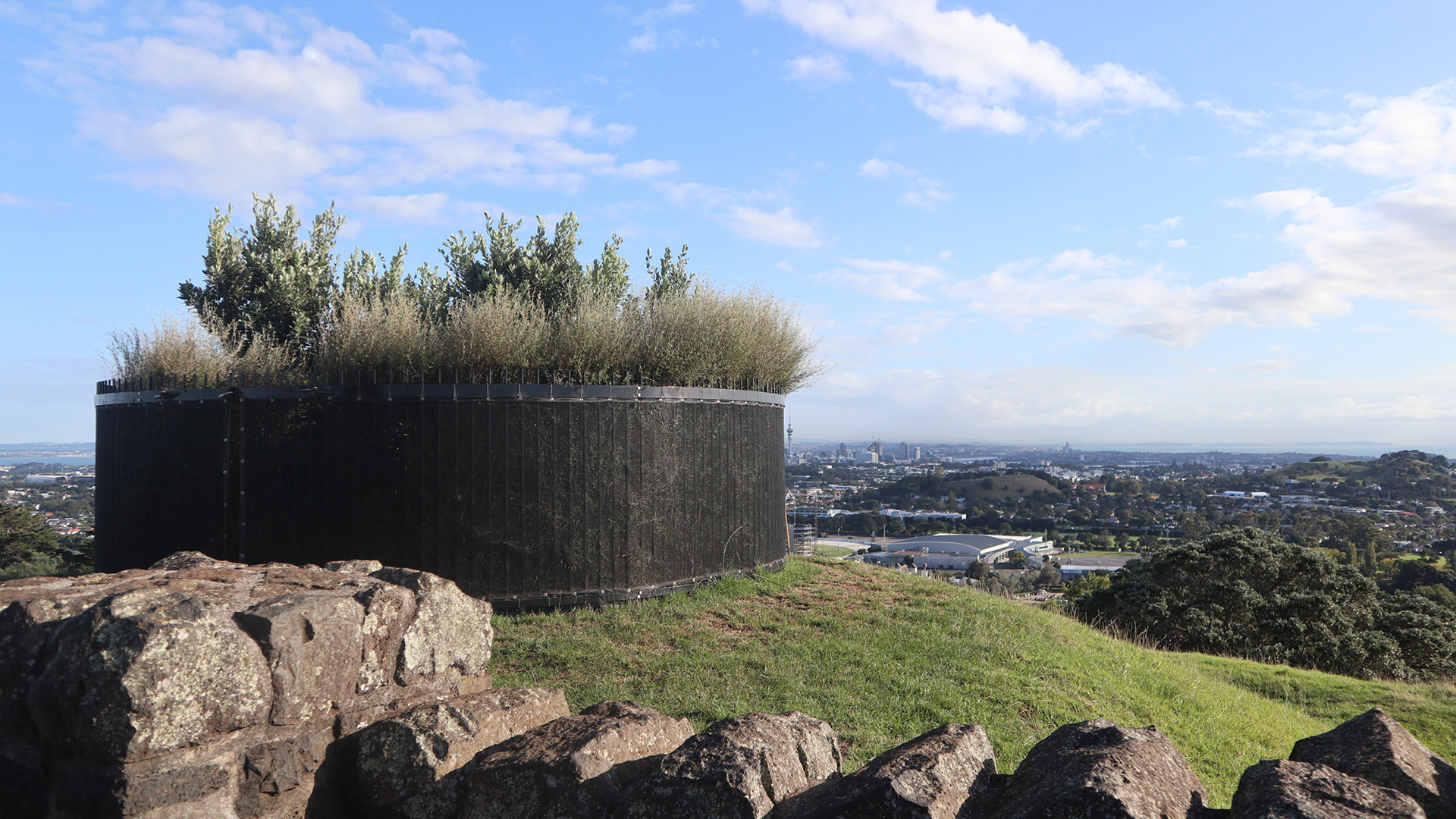 2018

Huia Lodge is updated with new displays to become a discovery hub, showcasing what makes Cornwall Park special and providing information to visitors.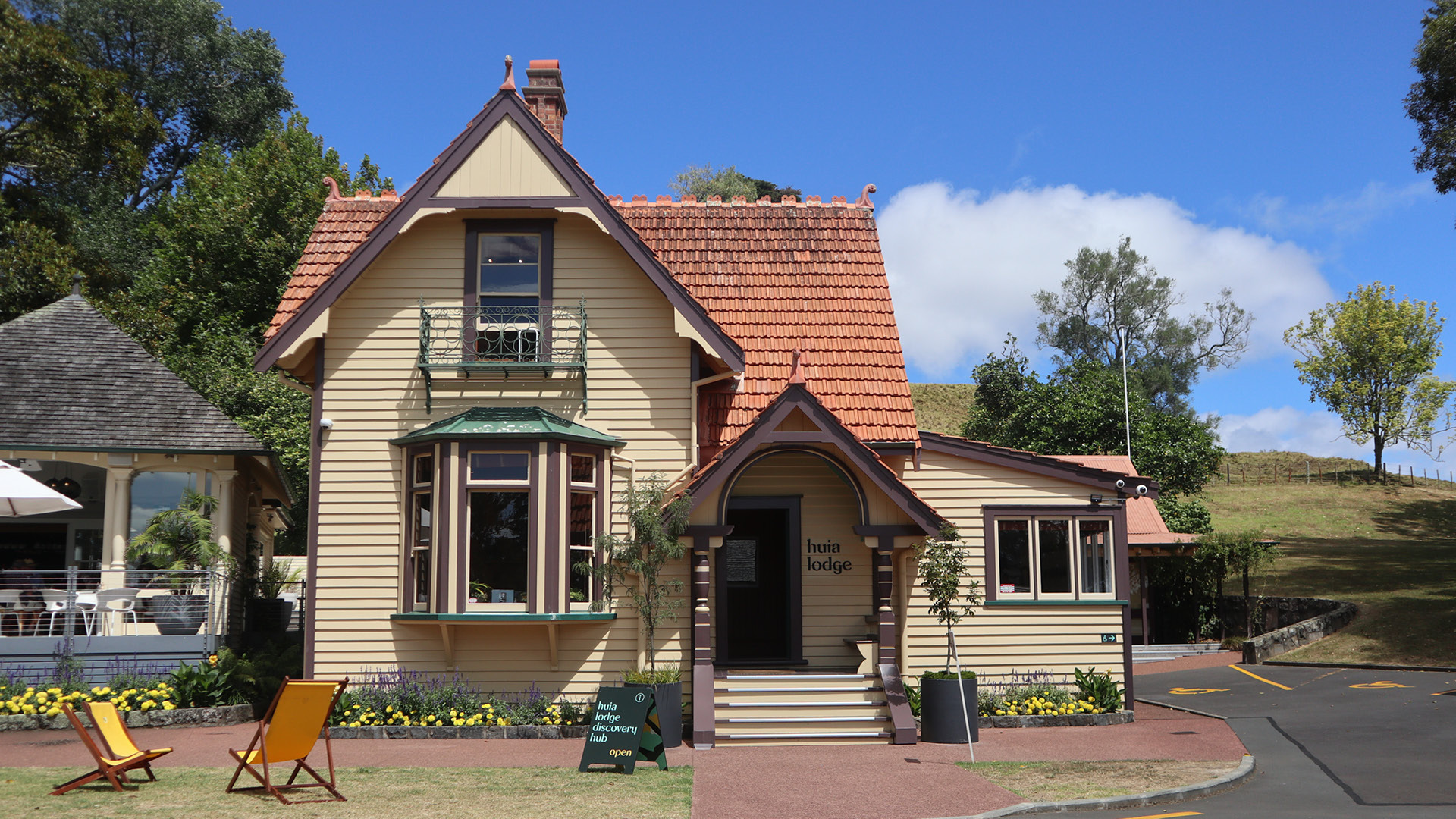 2018-2020

Maintenance was undertaken on the Sir John fountain in Campbell Crescent in 2018 to restore the statue. A new planting area of native plants surrounding the fountain is installed. This is the first major project of the 100-year master plan.
2020
Cornwall Park closes its internal roads to cars during the COVID-19 lockdown to encourage people to stay home as per New Zealand Government guidelines. There is an overwhelmingly positive response, so when the country emerges from the lockdown the decision is made to keep one side of Twin Oak Drive, Olive Grove and part of Kenneth Myers Drive closed to cars as a trial. The closures are made permanent a year later in 2021.