A farm through the generations
Cornwall Park has been a farm for many generations, with the land first cultivated by Māori, and then used for livestock. Parts of it were leased out at first; in 1920 the trust board elected to operate it directly.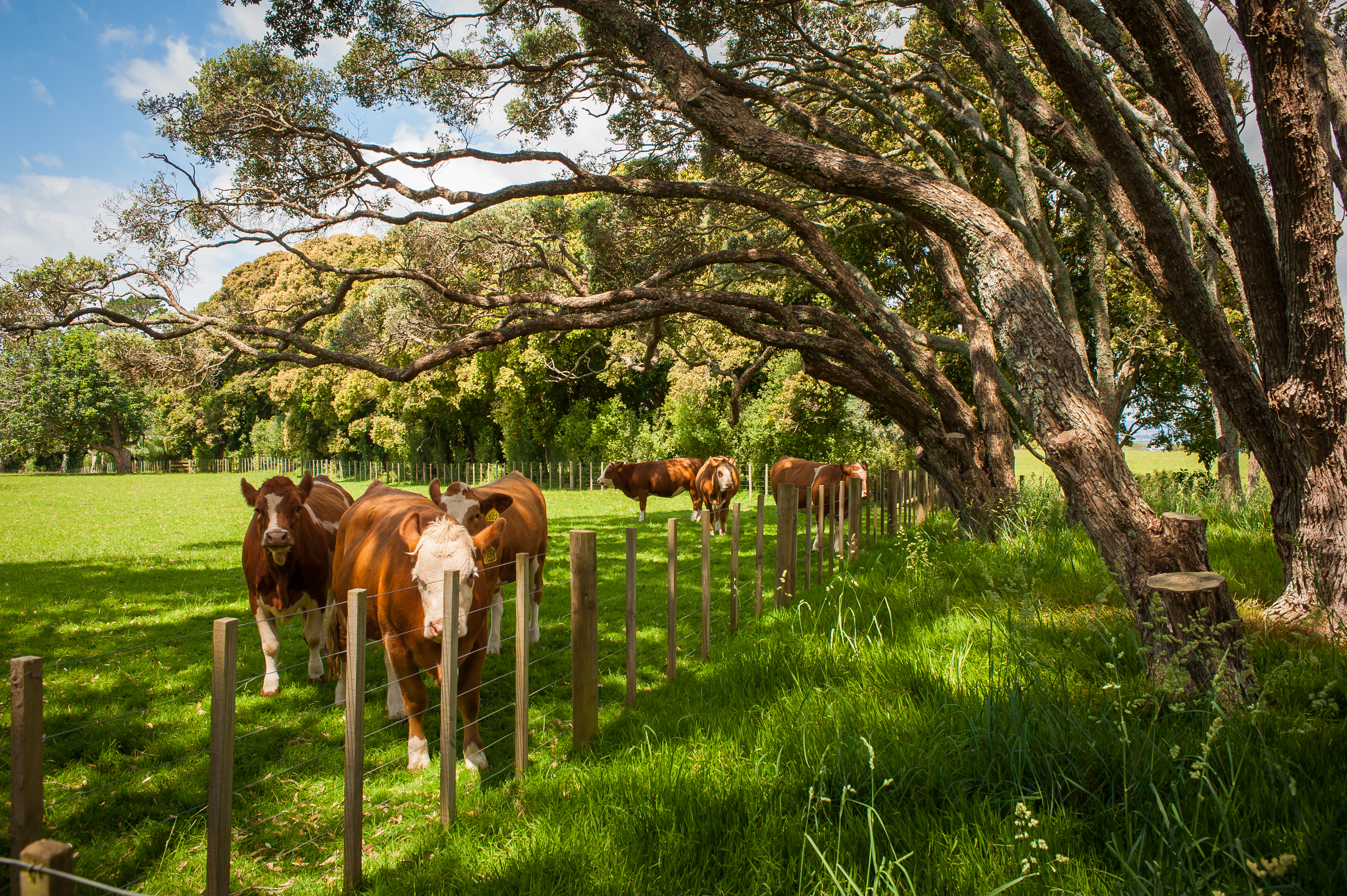 A Long History
Long before Cornwall Park became the park you see today, the land was cultivated for vast kūmura crops and may have fed up to 5000 people living on Maungakiekie. These were known as the gardens of Te Tahuri, the daughter-in-law of the Waiohua tribe chief Hua Kaiwaka and a famous horticulturist who lived on Maungakiekie.
From 1800 to 1820, Māori were engaged in pig-rearing, shellfish-gathering and fishing, and cultivating crops. Standard crops included kūmara, gourd, taro, potato, corn, turnip, cabbage and wild cabbage.
When Irish merchant Thomas Henry purchased the land from Māori in 1844, he began farming cattle, sheep, pigs and poultry and rented out parts of the property to other farmers to graze cattle and horses. He also appears to have cultivated wheat and produced cheese and milk.
After Sir John and his business partner William Brown bought the land in 1853, they encountered problems with droughts, like Tāmaki Makaurau Auckland today, so installed a well with access to the Onehunga spring to ensure the farm remained viable. Other improvements included planting English clover seeds in 1854 and 1860 as a cover crop over pastures. The land was then leased to farmers as a way to pay for the running of the estate.
Accounts that were written in the 1890s suggest the farm produced cattle, sheep, wool and produce. It was a typical suburban town supply farm, providing provisions for the people of Tāmaki Makaurau Auckland in the form of mutton, beef, potatoes and root vegetables. The hay and oats supported the horses used for transport before cars became commonplace. The paddocks located on the Onehunga side of the park were used as resting spots for horses who were supplied with food and water.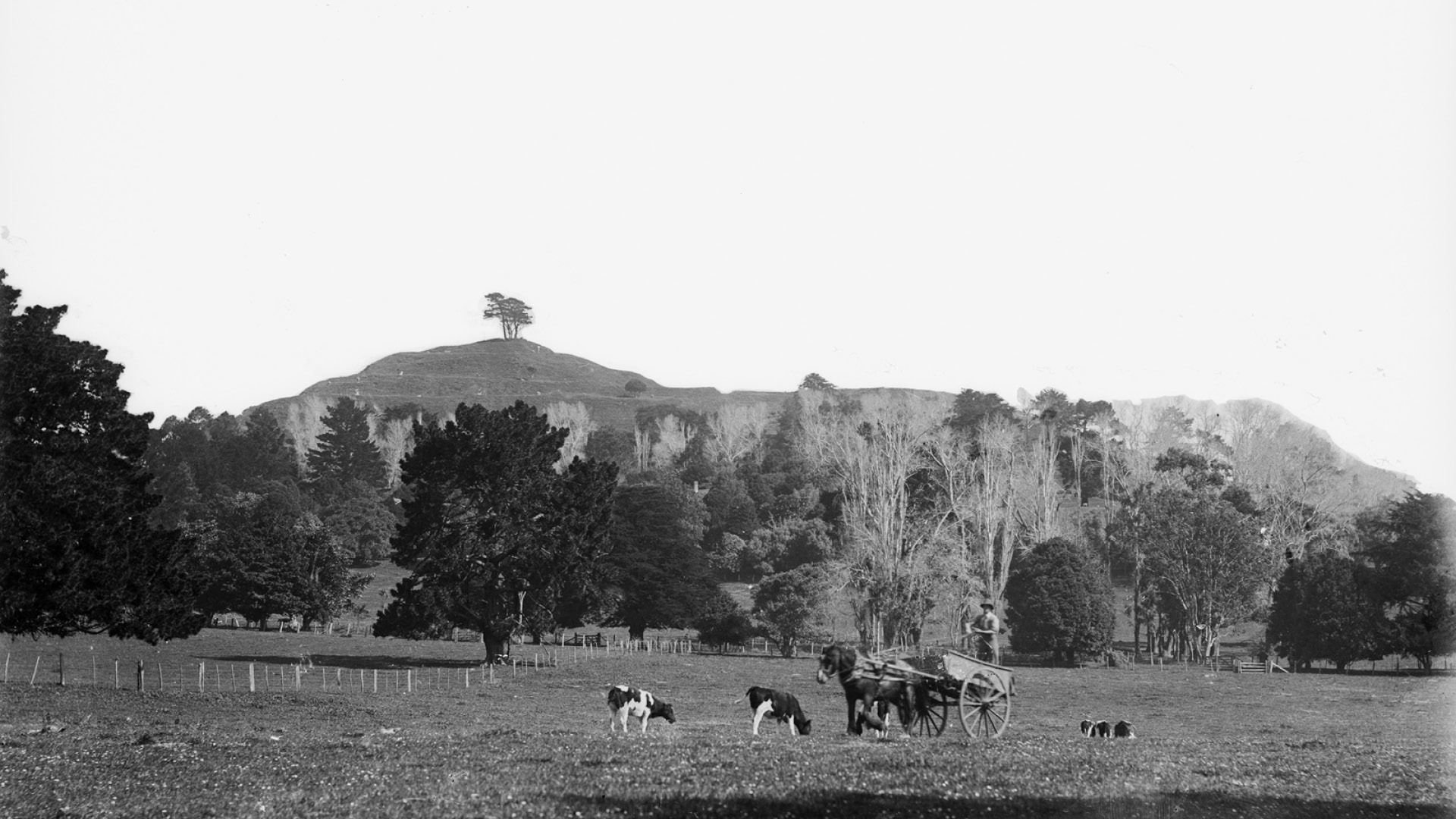 The Olive Grove
The park's Olive Grove is one of the remnants of Campbell's ambitious endeavours. In the 1870s, Sir John decided to learn all he could about wine and olive oil cultivation. He imported 5000 European olive trees from South Australia which he planted in the park with the hope that they would become a viable olive oil-producing crop (above). He also planted 11,000 grapevines in the Olive Grove. Unfortunately, the trees were unproductive and produced a low yield of poor-quality fruit, making the venture unprofitable.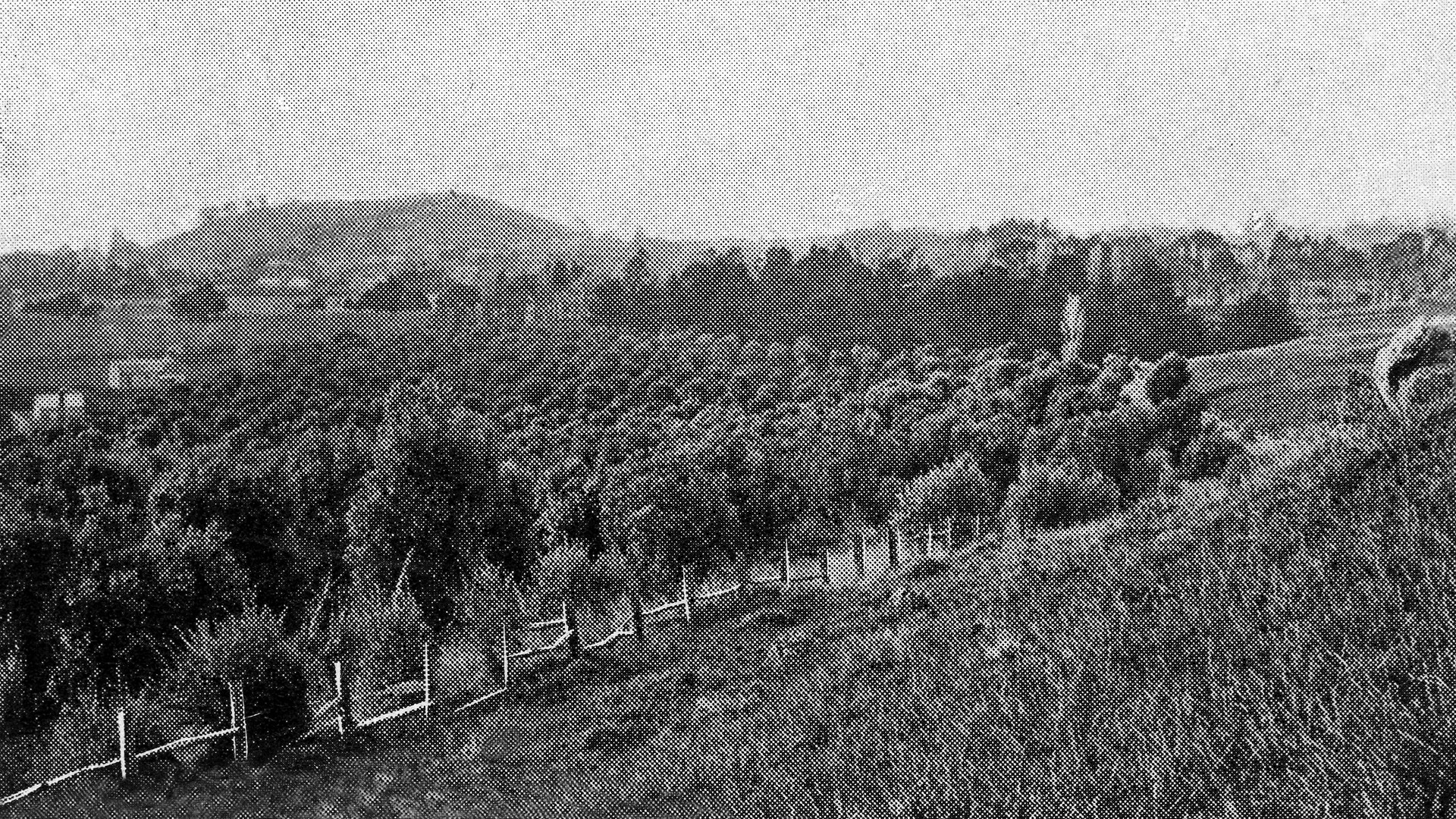 Chinese Market Gardening at the Park
Market gardener Fong Ming Quong (above with his brothers) leased 22 acres of Sir John's farm from 1892 to 1899 for £30 a year on land that is now occupied by the Cornwall Park Cricket Club. In 1892 Fong Ming Quong had the largest market gardening acreage in Epsom and was part of a legacy of Chinese market gardeners who produced 60-80 per cent of Aotearoa New Zealand's green vegetables leading up to and during World War I and II.
He was also known for his charity work and engagement in community life. From 1896 he began donating a box of fresh vegetables each week to the children's home run by the Union Free Church of Ponsonby. In early 1899, Fong Ming Quong began leasing additional paddocks in the Olive Grove for grazing two horses and two ponies. Not long after that, he decided to return home to China.
After selling his household furniture and farm implements he gave notice of his departure in the local newspaper.
"To my friends in Auckland: I am leaving for China for the purpose of visiting my mother in her old age. I may be away for a few years but hope to return someday to Auckland. In the meantime, I wish my many good friends goodbye. Ming Quong."
It is not known whether Fong Ming Quong and his family ever returned to Aotearoa New Zealand.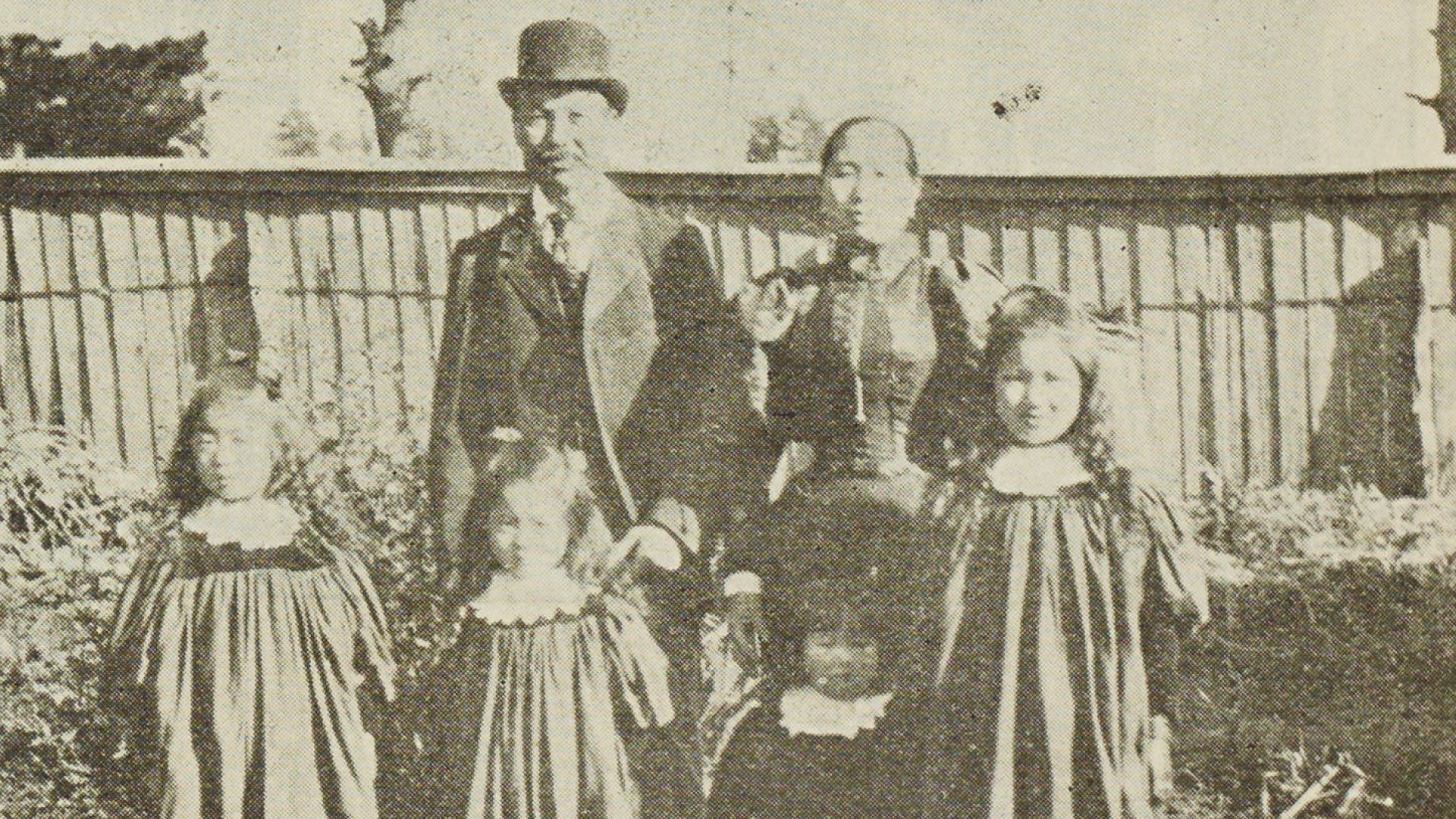 Our Farm Today
When the park was opened to the public in 1903, the land continued to be leased out to farmers to graze sheep and cattle until 1920 when Cornwall Park decided to operate the farm directly. This offered members of the public a glimpse into farming life in the middle of Aotearoa New Zealand's biggest city. Sir John always believed having ample green space was integral to the functioning of a healthy urban lifestyle. The farm continues this legacy by providing a rural experience in the heart of Tāmaki Makaurau Auckland.
The Cornwall Park Trust has continued to farm in a way that is reminiscent of Sir John's original practices. Today we still farm sheep and cattle to feed the population, sell wool, and continue to upskill by testing out new farming practices.
In the park today we have 600 sheep, 60 cows and three full-time farmers working the land, plus our hard-working farm dogs! In July, during lambing and calving, our animals double in numbers.
Read more about our farm today