Discover
our top 5 picnic spots
Dust off your picnic set, grab a rug and explore what our park has to offer. Whether you are after a wide open space for the kids to run around or a secluded date spot to take that someone special, we have the location for you.
1. Memorial Steps
Boasting one of the best views in the park, the Memorial steps are the perfect place to lounge around on a sunny day with a group of friends and family. The wide open lawn below means that there is always room to pull out a picnic blanket or even bring along a ball or a frisbee for a bit of fun, once your food has gone down of course.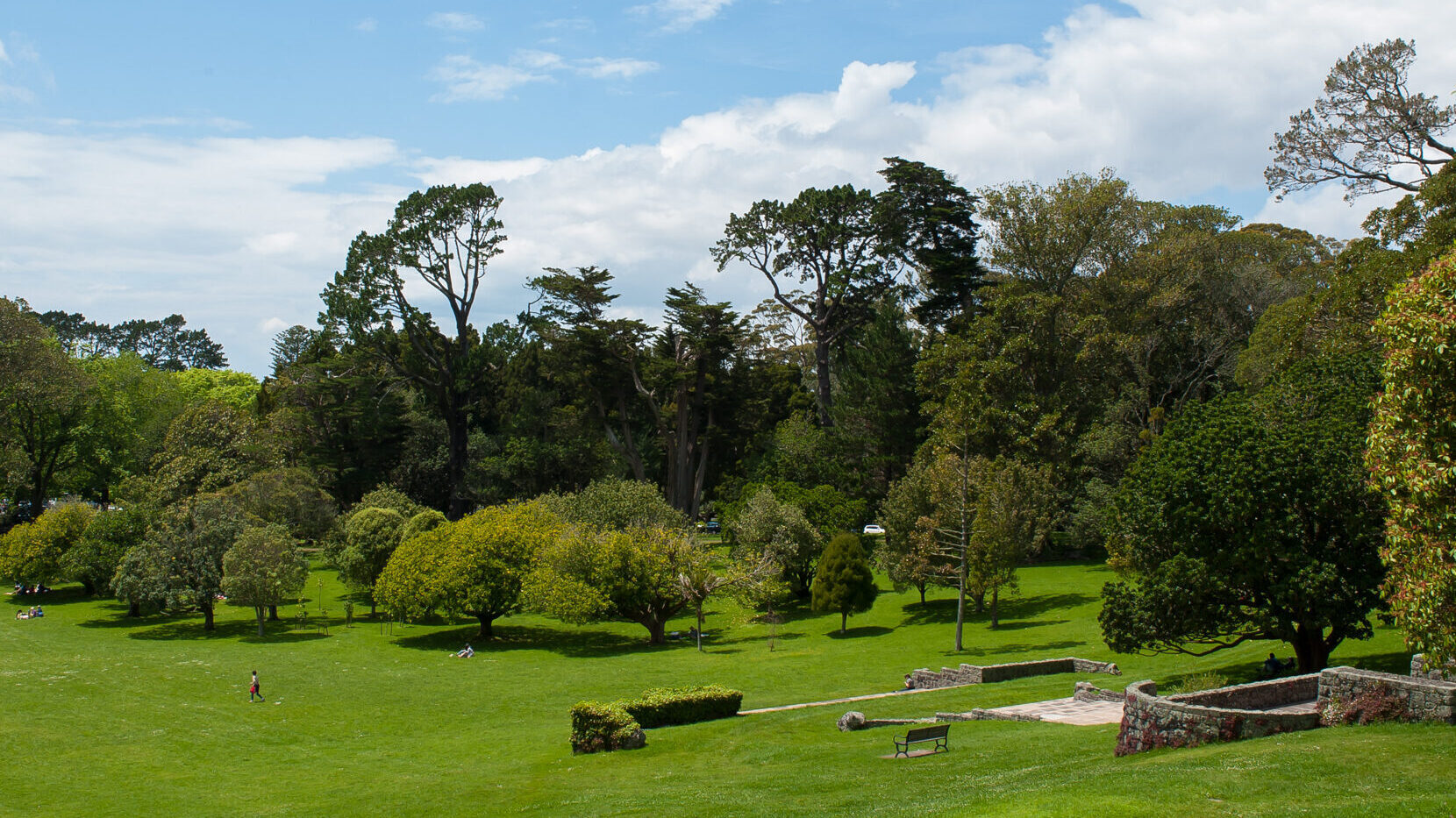 2. Band Rotunda
Popular spot for kids and elderly alike, the Band Rotunda provides shade from the blazing sun and shelter from Auckland's infamous unpredictable weather. Keep an eye out for upcoming events at the park including live music performing in the Band Rotunda by signing up for our seasonal newsletter at the very bottom of this page.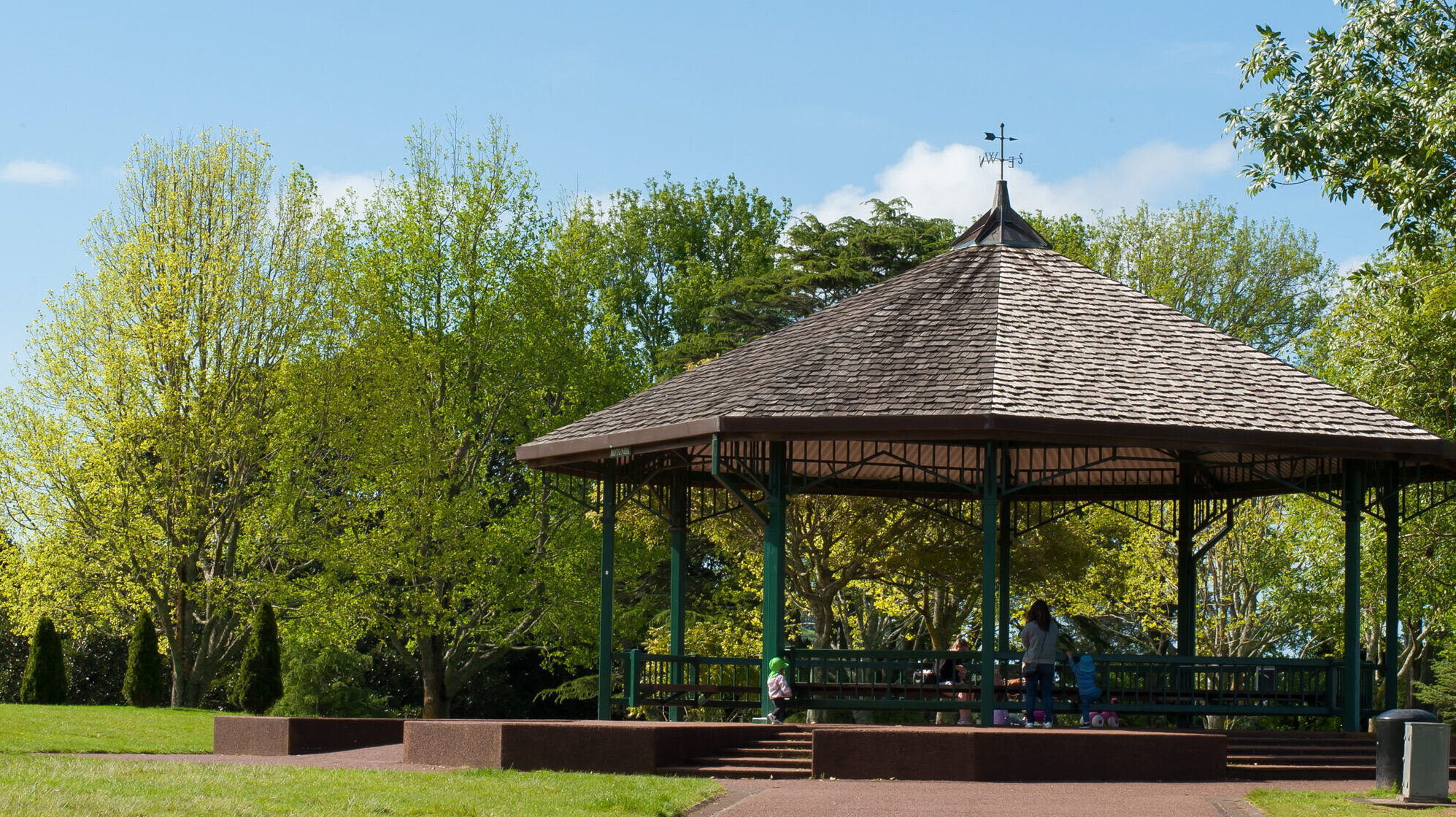 3. Summit
The hike to the tihi/summit of Maungakiekie is definitely worth it, with spectacular panoramic views across Auckland's skyline out to Hauraki Gulf and of course Rangitoto. It is here Sir John Logan Campbell rests alongside the obelisk he requested to be erected, inspired by his time spent in Egypt. The obelisk was built during the 1940 centennial celebrations but as is Māori customs was not unveiled until 1948 after the completion of World War Two. It stands as a permanent reminder of Sir John's respect for Māori people. The Maungakiekie tihi/summit is managed by the Tūpuna Maunga Authority and Auckland Council.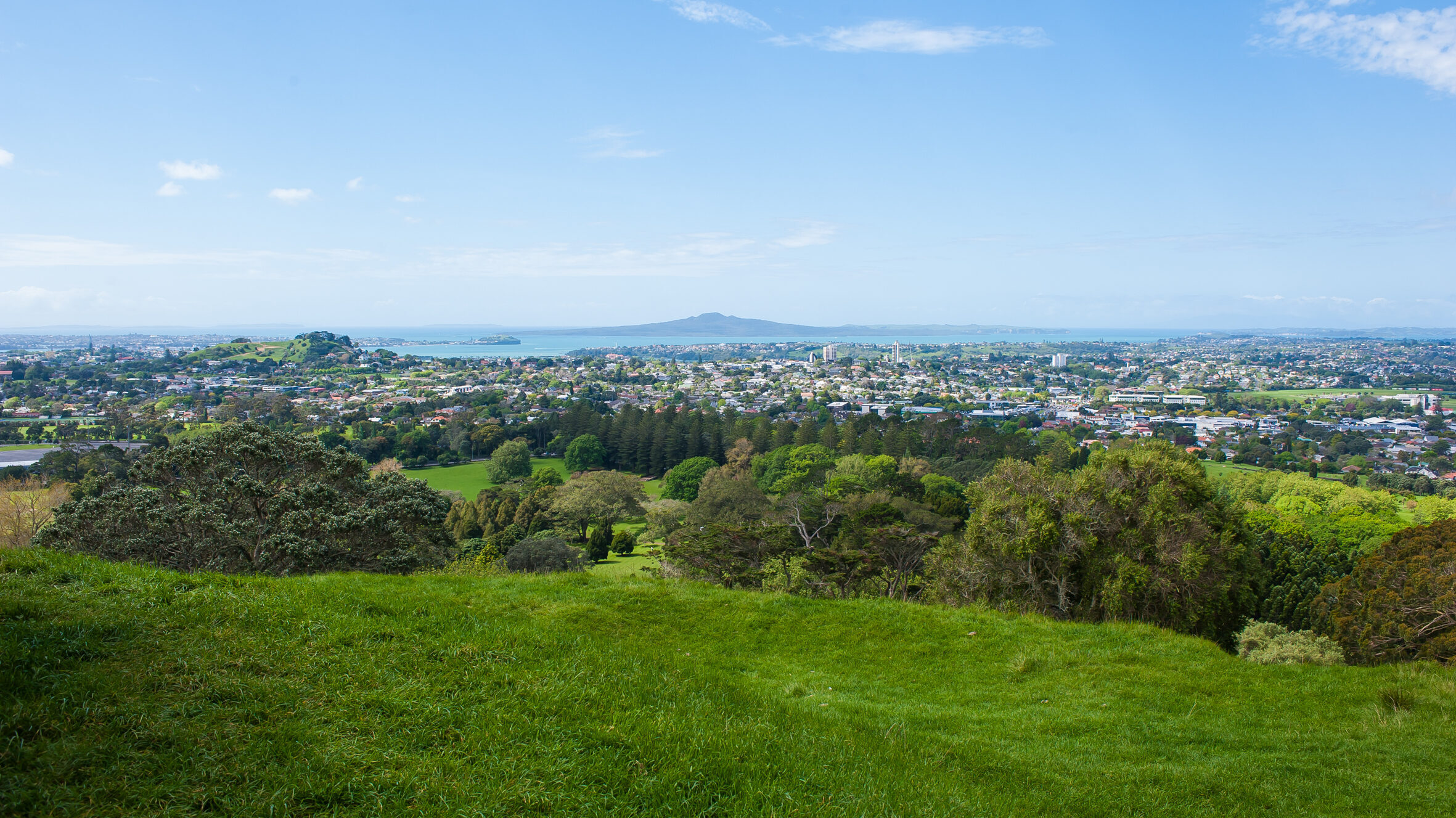 4. Native Arboretum
With stunning views up the Memorial Steps to Acacia Cottage, Huia Lodge and the obelisk above, the Native Arboretum is a picturesque place for a picnic. Two gas BBQ's are available on a first come first serve basis, an opportunity too good to miss out on. Why don't you try pop some sausages on the barbie along with a friendly game of backyard cricket, creating an ultimate kiwi picnic.
5. Grotto
This hidden native forest is the perfect spot if you are looking for somewhere a bit more secluded for a romantic date. Let the enchantment of the forest ignite your inner child and explore all that the grotto's tree species have to offer.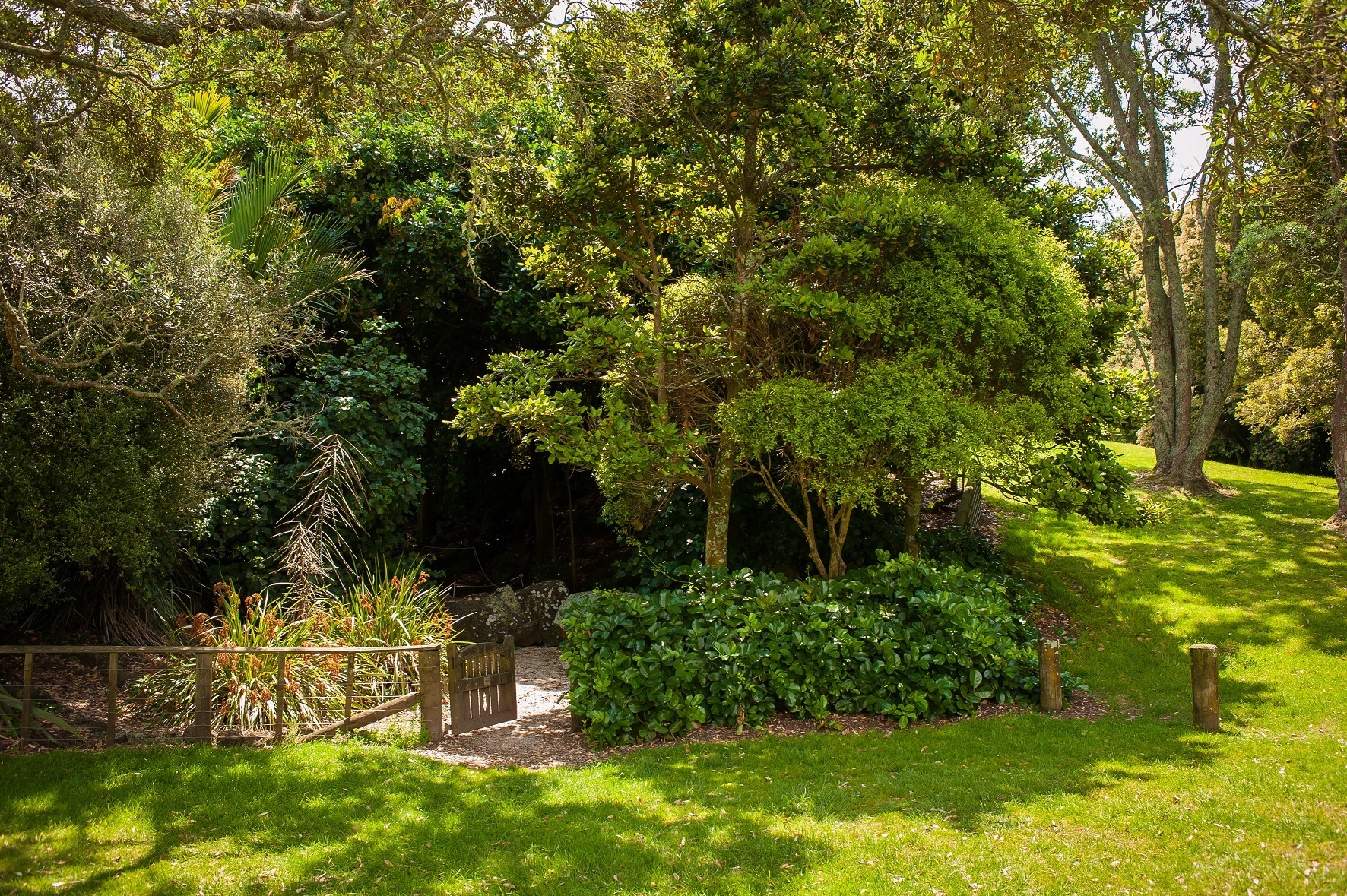 Seasonal Extras!
Spring Cherry Blossoms
Bask up the spring sunshine surrounded by cherry blossoms in full bloom come late September/ early October. We have two locations of cherry blossoms within the park, so if you're looking to dodge the crowds at the Native Arboretum, venture along Pūriri Drive for the lesser known location with far fewer people. We ask for picnicking on the surrounding field rather than under the trees during this busy time, so that they can be enjoyed by all. See details here for more guidelines and information.
Autumn Ginkgo's
China's native Ginkgo trees located on the Eastern side of the park, provide an excellent backdrop to an autumn picnic as the colours of the park drastically change.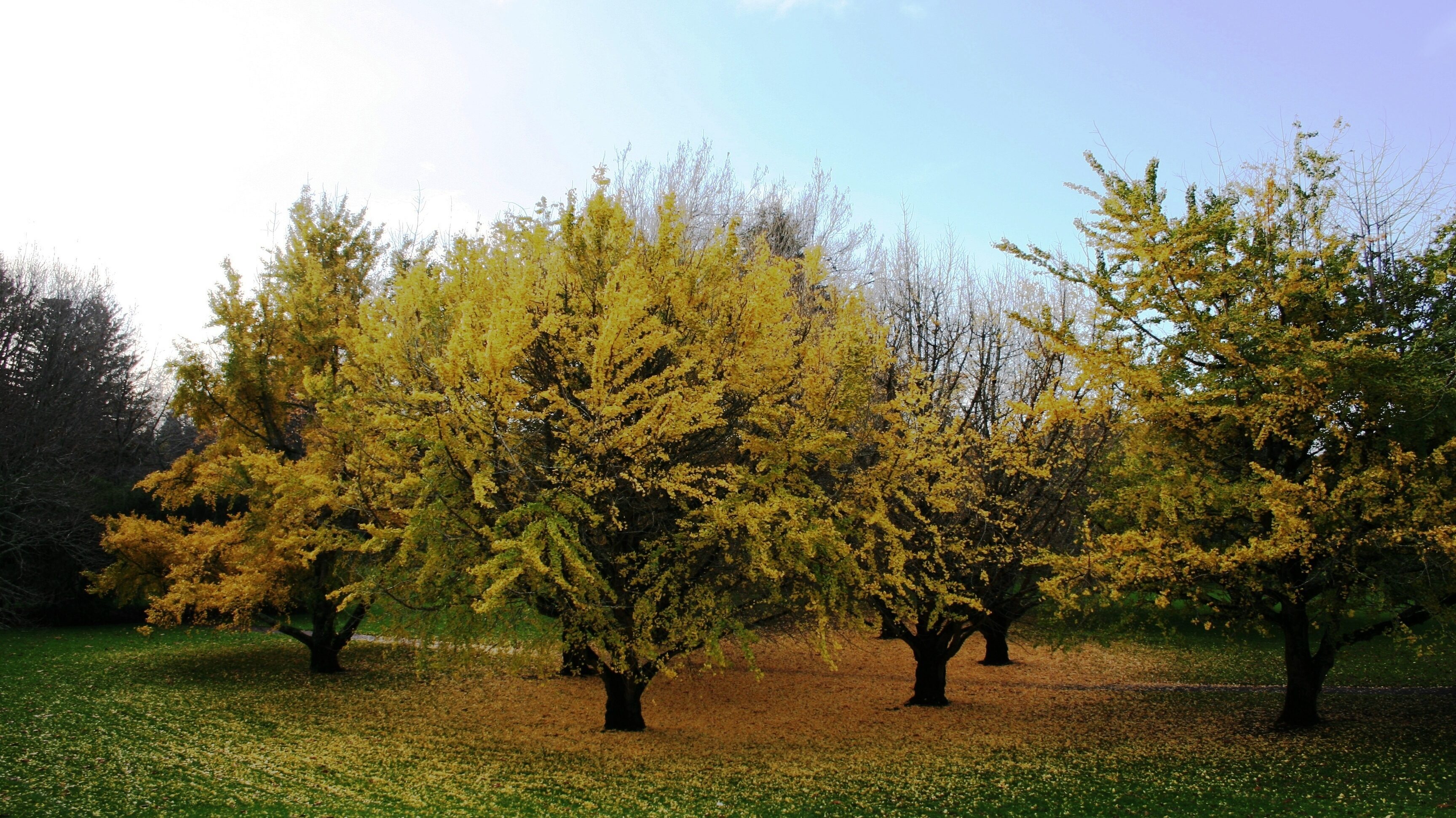 Our eateries
If you don't fancy packing your own picnic why not check out one of our 3 great eateries in the park.

The Creamery

The Cornwall Park Cafe

The Cornwall Park Bistro