Ecology
discover: october's plant of the month
Cherry blossoms, also known as sakura in Japan, are exquisite pink flowers produced by cherry blossom trees. There is more than meets the eye to these beautiful flowers with their significance running deep in Japanese culture signifying life, death and renewal. Native to Asia but found all over the world today, be sure to explore the two locations of cherry blossoms we have around Cornwall Park this October during their fleeting season.
Different Varieties
Cornwall Park is home to 7 different varieties of cherry blossoms originating from Japan, China, India and Korea. These include:
New Zealand nurseryman Keith Adams selected Prunus x yedoensis 'Awanui'. The name Awanui was given to the variety as it was the street that gave access to his property. As shown in the photo below it has masses of slightly fragrant large pale pink-white single blossoms and serrated green leaves that turn golden in autumn. Planted in the park in 1996, Awanui cherry blossoms' beauty and scent attracts many birds and pollinators during its short bloom.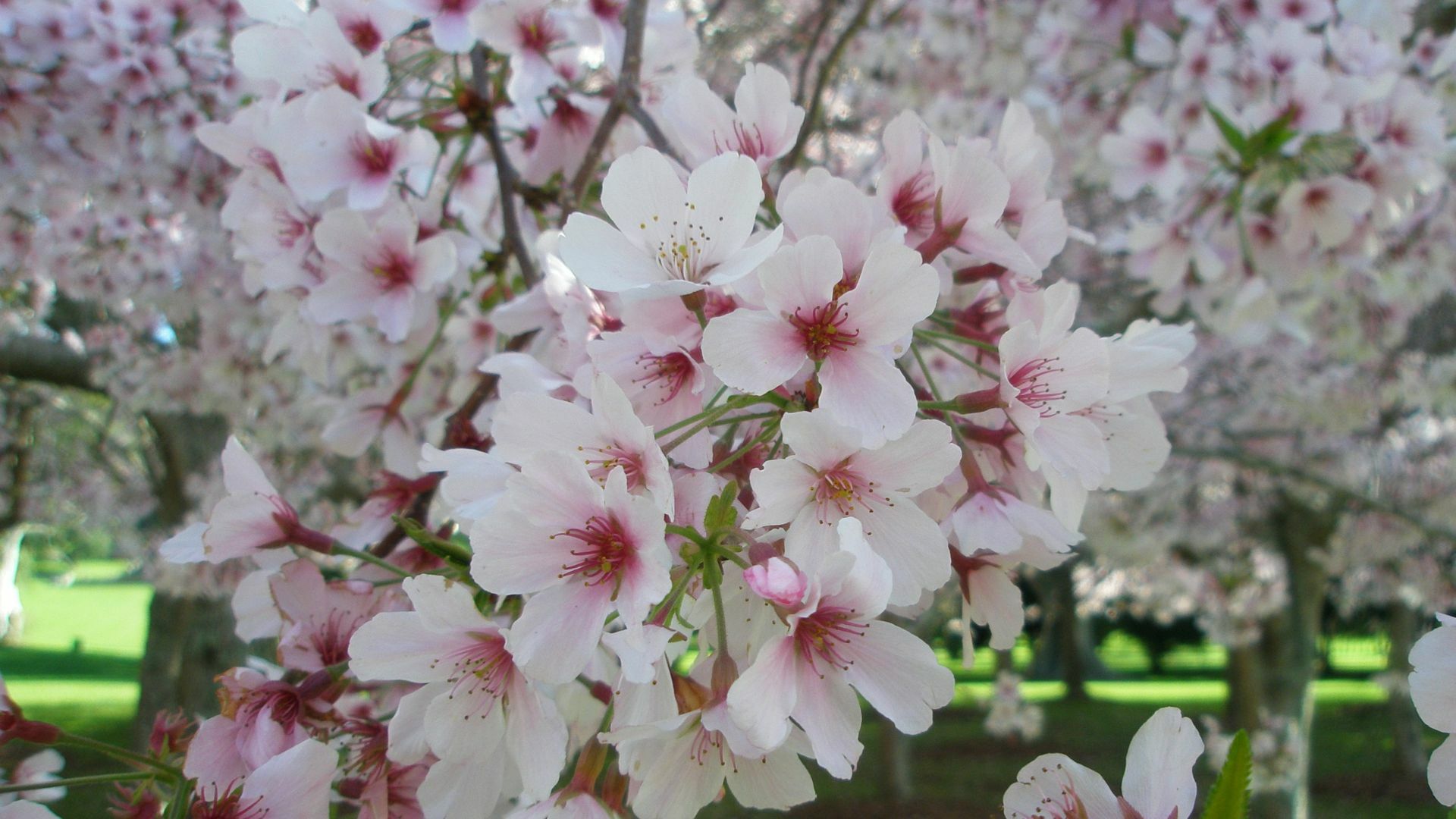 Award winning Prunus 'Accolade', regarded as one of the most attractive sakura. Planted in park 1998, these trees are vase shaped with spreading branches. Shown in the photo beneath, Accolade has profuse clusters of semi-double, rich pink flowers with a fresh vibrant green canopy developing after flowers wane before transforming orange in autumn.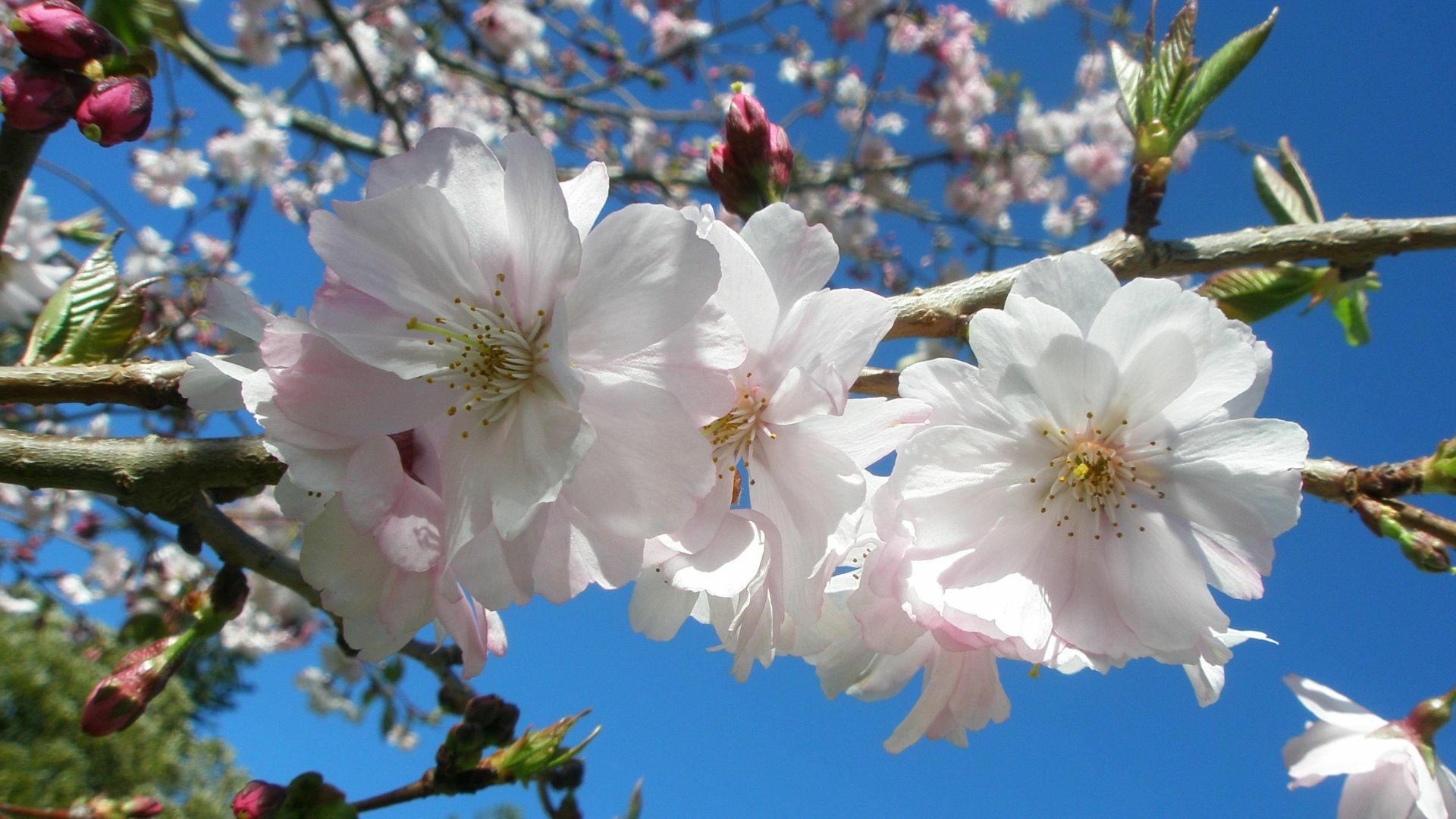 The earliest of the cherry blossoms to bloom is Prunus campanulata 'Taiwanese Cherry' in August. Planted in Cornwall Park between 1996 - 1998 the Tawanese cherry blooms a deep pink colour as depicted in the photo below.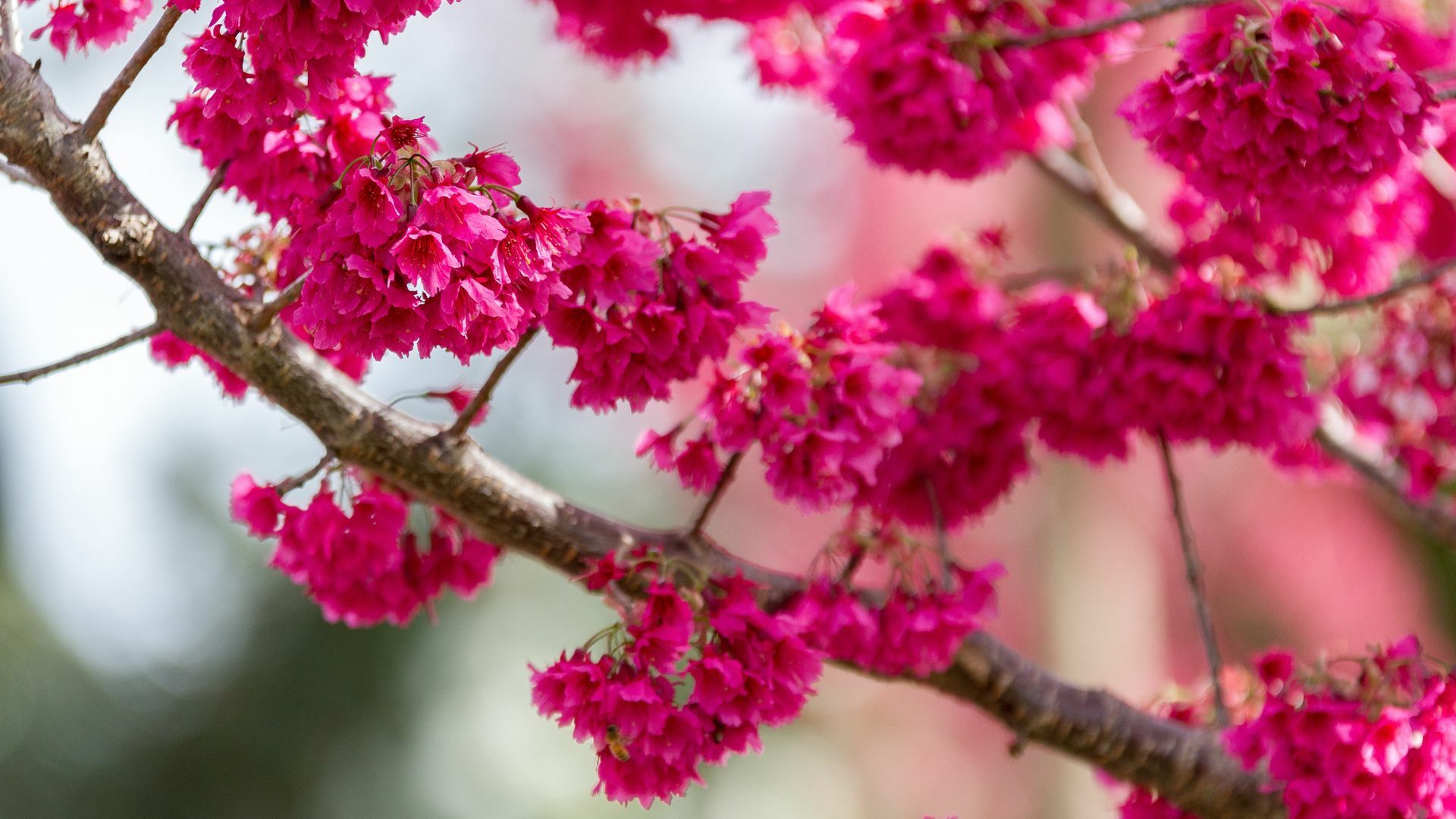 Picnicking
We have two locations of cherry blossoms within the park, so if you're looking to dodge the crowds at the Native Arboretum, venture along Pūriri Drive for the lesser known location with far fewer people. We ask for picnicking on the surrounding field rather than under the trees during this busy time, so that they can be enjoyed by all. See details here for more guidelines and information.
Cultural Significance
Although cherry blossoms are cherished in China, symbolic of love and female mystique and across other countries, nowhere are they admired as much as Japan. Strongly connected to the Buddhist themes of mortality, mindfulness and living in the present, sakura's powerfully short-lived blooming season is a visual reminder of how fleeting our own lives are. Sakura's flowering period coincides with the beginning of the Japanese calendar year, with the Japanese welcoming the new burst of opportunities with cherry blossom parties.This is a tradition that can be traced back at least a thousand years, called hanami, translated to 'watching blossoms'. The beauty of the cherry blossoms only scratches the surface of the deep cultural ties that the trees represent. Ultimately, Japanese culture embraces the concept that they are sakura. We all are.