04 Jul
july's tree of the month is the bartlett's rātā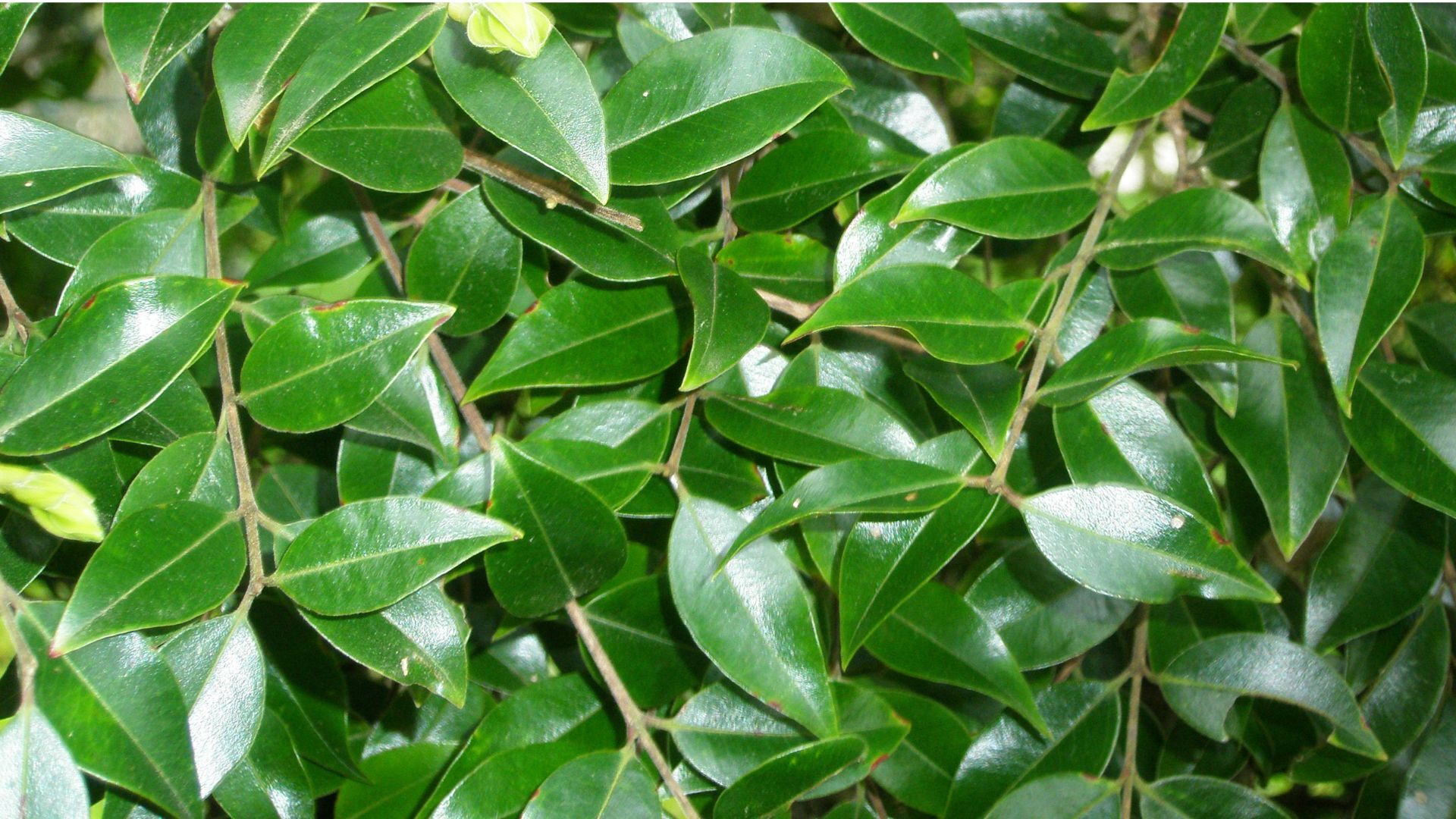 This image shows the foliage of a rātā moehau in Cornwall Park.
This month we are celebrating the very rare Bartlett's rātā, or rātā moehau, (Metrosideros bartlettii). This endemic (exists naturally only in one geographic place) and extremely rare species has only 13 trees left in the wild, and their only wild habitat is a small area of forest near Spirit's Bay at the top of the North Island.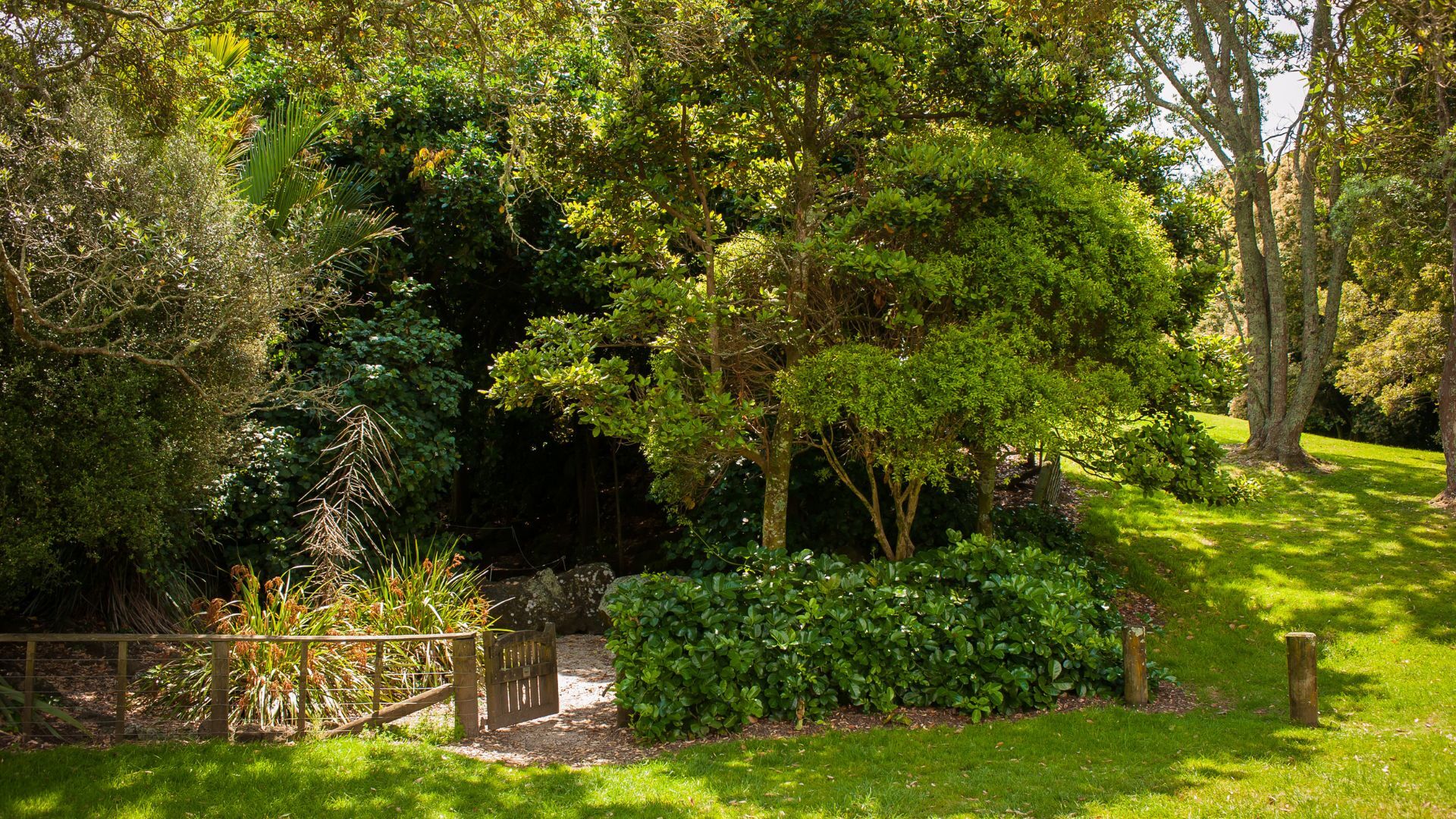 The entrance to our beautiful grotto, with a lovely and lush rātā moehau to be seen to the right of the gate.
Rātā moehau is an emergent or canopy tree of northern coastal and lowland broadleaf forests, growing to around 30m tall. They usually start life as epiphytes (growing on other tree or plant species, often in the canopy) on puriri, taraire, rewarewa and tree fern species, but have sometimes been spotted growing on rock outcrops, boulders and cliff faces. Rātā moehau has beautiful and delicate white flowers, seen from October-November, which are fairly unique amongst other Metrosideros species - usually having red flowers, as seen in pōhutukawa and northern rātā. They also have soft, papery, light-coloured bark, unlike the darker and rougher bark of other species in its genus.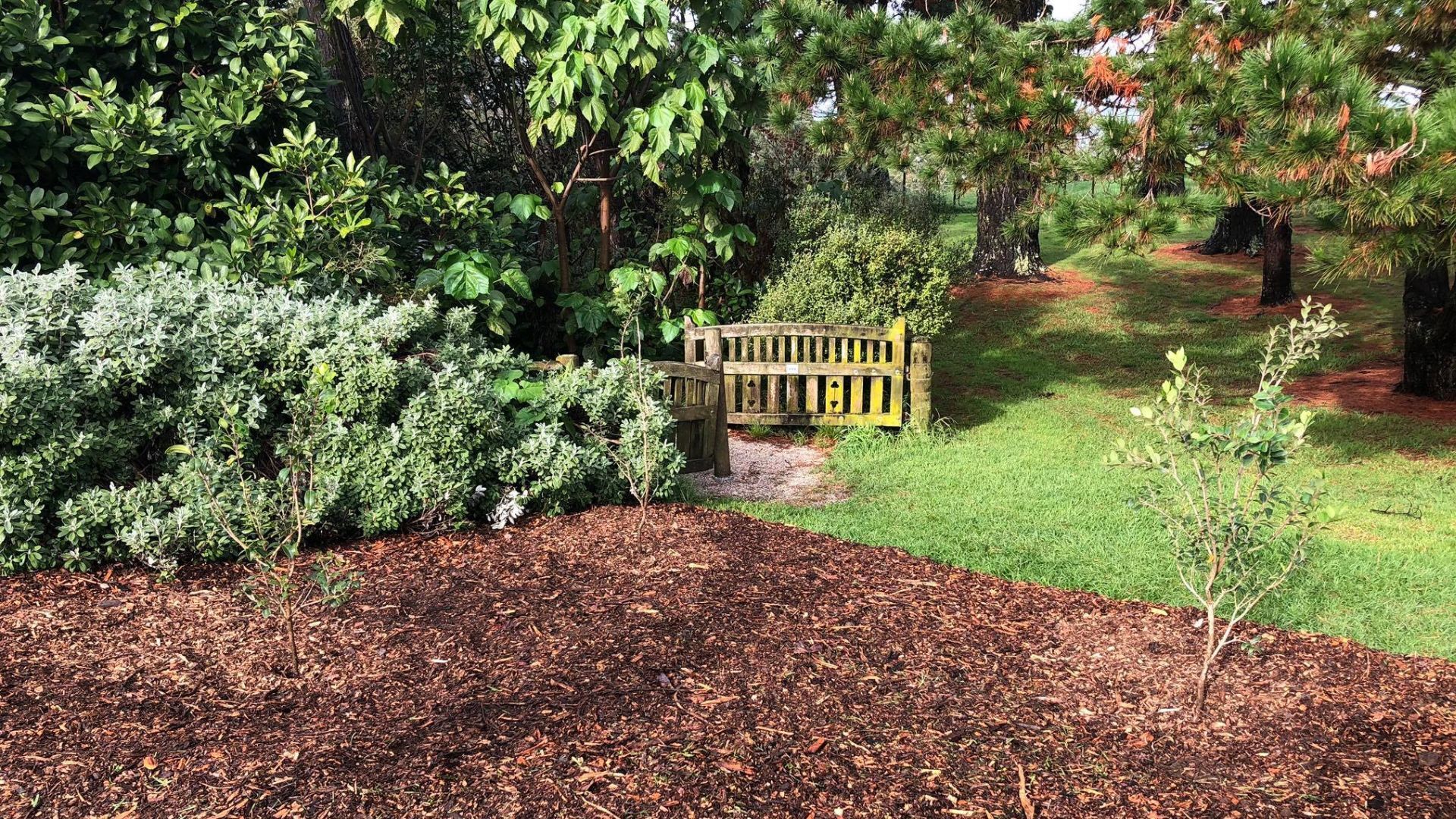 Rātā moehau saplings being planted alongside our Grotto in the park.
At Cornwall Park, we have a few rātā moehau planted. You'll find them in the Grotto and near the Kauri Steps, planted in a row beside the Kauri Grove. Although these plantings sadly do not bolster numbers in the wild population of rātā moehau, they do act as reservoirs for the overall population in case they are threatened in the wild. They act as an educational tool, as their presence here helps spread awareness of existence. Unfortunately, most cultivated rātā moehau are sourced from the genetic stock of one wild individual, and there is minimal genetic variation left in their wild population, making them extremely susceptible to disease and other external threats. Most of the remaining wild specimens have diseases and are struggling, and myrtle rust provides another threat to the species. This means conservation of the species is extremely urgent through pest control, fire control, and research into cures for diseases such as myrtle rust.
To learn more about this rare species, visit the NZ Plant Conservation Network website
For more information on myrtle rust and how to report sightings of it, please visit the Myrtle Rust in New Zealand website