30 Nov
discover: december's plant of the month
This month, we thought we'd let you know about a classic twist on one of our favourite native trees - the yellow pōhutukawa, or Metrosideros excelsa Aurea. 'Aurea' means golden in latin, matching the brightness of these blooms perfectly. These stunners are beginning to flower now (late Nov - early Dec) all throughout the park, reminding us that summertime and the holidays are very near indeed!



Cultivars
Although the red bristley blooms of the classic pōhutukawa (Metrosideros excelsa) are a familiar sight throughout northern Aotearoa New Zealand, its yellow cousin is much lesser seen. In fact, many rare pōhutukawa cultivars have been bred over the years, with flower colours ranging from the deepest of reds, to pink, oranges, yellow (of course), and even white! These trees still provide nectar and habitats for much of our wildlife, and certainly still provide the beauty too, so we love having them here for all of our visitors (human and otherwise) to enjoy.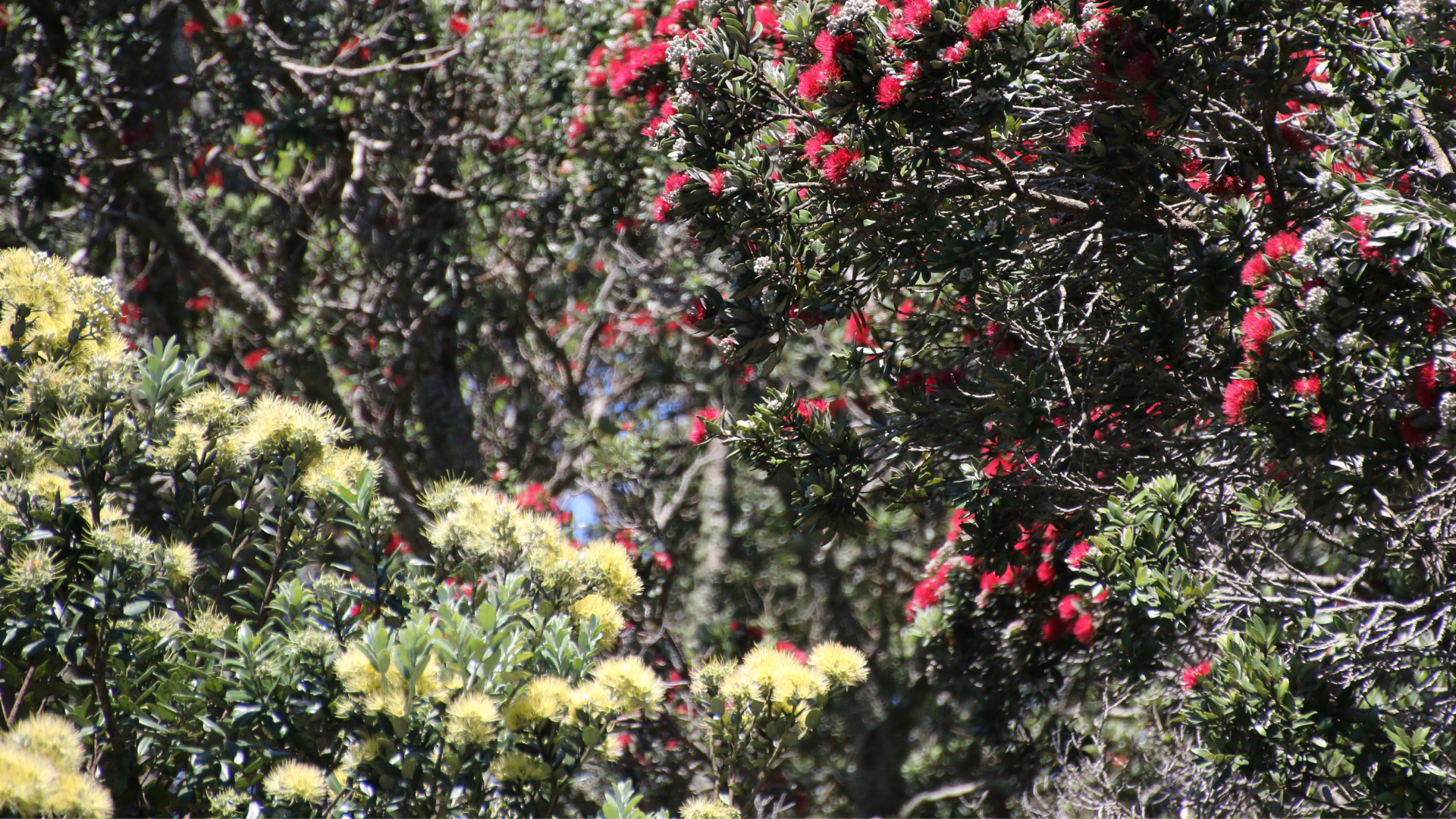 History
It is thought that the first two yellow pōhutukawa trees were discovered in 1940 on the small island of Motiti, composed of only 10 square kilometres of land and located about 21km north-east of Tauranga. The first trees went on sale at Duncan and Davies Nursery in 1947, according to the Royal New Zealand Institute of Horticulture, and are now in high demand throughout selected native nurseries country-wide.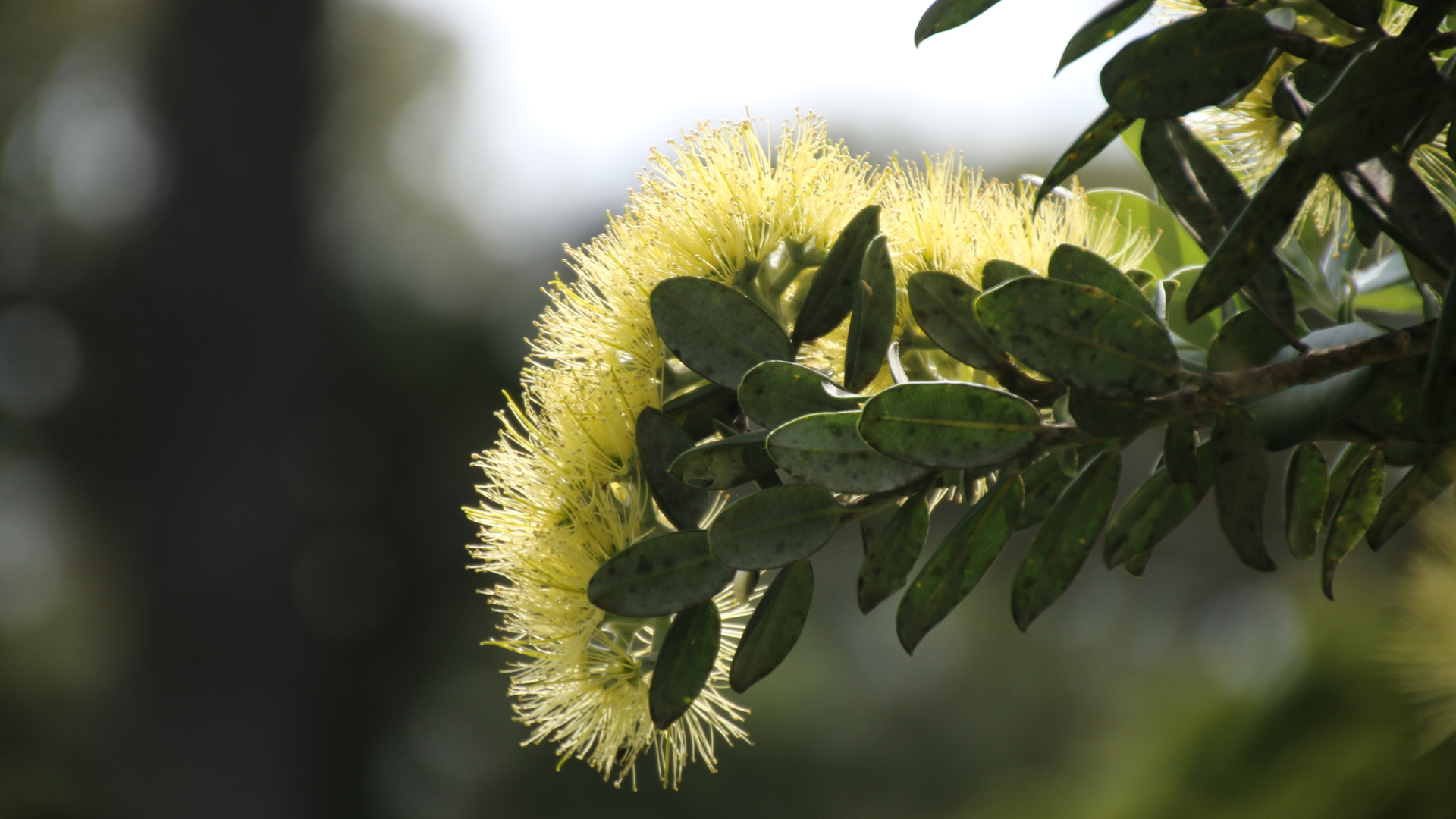 Cultural Significance
Pōhutukawa is an important symbol for all New Zealanders. It is considered Aotearoa New Zealand's 'Christmas tree', with its flowers blooming just in time for summer and festive holidays. In Maori mythology, its flowers are said to represent the blood of a young warrior, Tawhaki, who perished while trying to avenge his father's death in heaven. A very famous pōhutukawa is a small, wind-beaten tree on the cliff face near Cape Reinga. This tree is estimated to be 800 years old, and it is said to guard the entrance to a sacred cave through which spirits pass on their way to the next world.

The rarity of yellow pōhutukawa means that it is considered even more special, and is protected as taonga (treasure).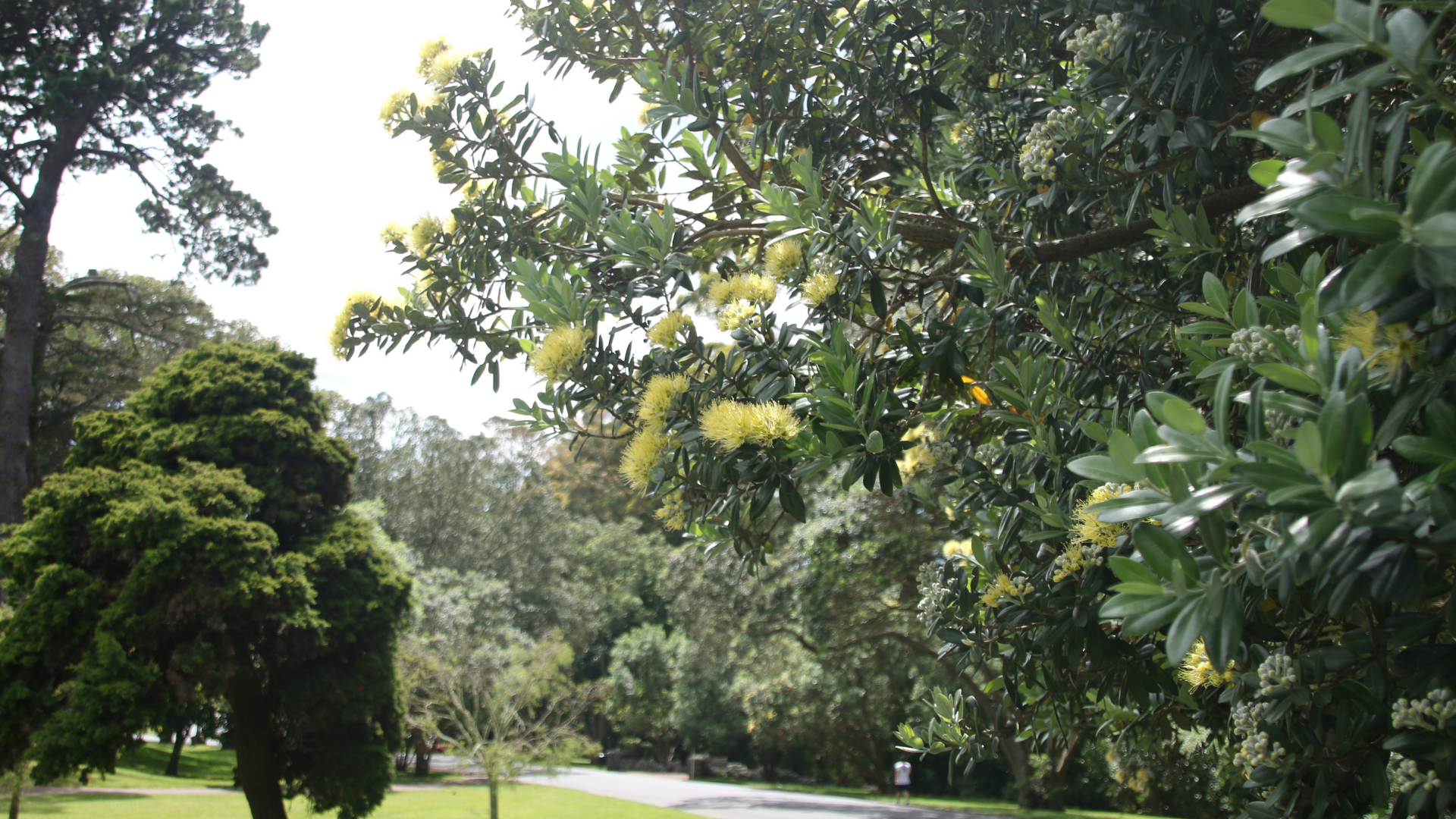 Where to find them
Our yellow pōhutukawa trees can be found lining the Michael Horton Drive carpark, near to the Bistro and Huia Lodge. If you can't spot them, come knock on the door of Huia Lodge and our friendly staff will help you find them (whilst socially distanced, of course).

To admire other coloured variants, we suggest that you visit Long Bay Regional Park this month, as many unusual-coloured variants that have been propagated and planted there will be blooming soon, too.